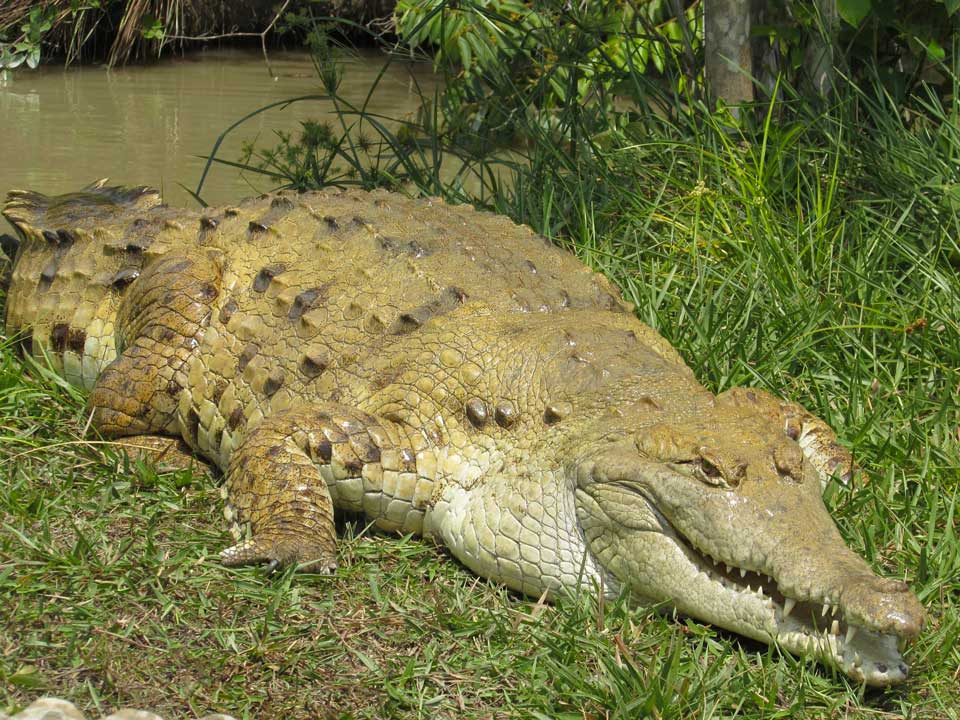 Casanare in Colombia's wild wild east is chock-full of capybaras, caiman and other animals, as well as spectacular scenery and generous servings of meat, as Oliver Pritchard discovers.
---
Casanare is not at the top of many people's lists when it comes to Colombian departments. They are missing out, though, as the great plains (los Llanos Orientales) of Eastern Colombia are without a doubt the most underrated part of the country. The Casanare plains are teeming with wildlife and sumptuous vistas, not to mention giant wedges of meat and messing about on the river.
We arrived in Casanare in the small town of Orocué. Prettily set on the edge of the River Meta, the village serves as a fine base of operations to see the surrounding natural bounty. However, arriving by the scenic riverine route involves a painfully early wake up in Puerto Gaitán, Meta. As the boats have to go all the way to the far northeast corner of Colombia, they set out at first light. Still, a nice sunrise is our reward.
On arrival, we disembark and alight upon the steps up the bank where we find a rather finely laid out promenade stretching along the high riverbank. Strolling merrily along we find a beautiful park and some finely-appointed statues of dancers, capybara, and fish. Crowning the parade is an observation tower which affords views along the river to watch boats arriving and leaving. We eschewed the delights of the town, however, and stayed at a rather nice site a few kilometres away. It's an appealing place, run by an elderly Italian gentleman who is a fine advisor for the area and able to organise all kinds of activities.
Bioparque Wisirare is a splendid endeavour. A short rickshaw drive out of town, and we are greeted by smiling men who are eager to show us our first bits of wildlife. It's tame to begin with, as we warm up with baby terrapins and young caiman. Ghosting into the water as we arrive, these ethereal alligatorid crocodilians are cute and elegant, but far from impressive. It's hard to see at this point why anyone would worry about caiman.
That's all about to change as a decapitated horse's head hits the ground. It's time to feed the big fellas. We follow the gore, blood dripping and flesh stinking, all the way to the large enclosures. As we get nearer, their denizens start lumbering up onto the banks of the pools. These are true monsters, three or four metres from snout to tail-tip, and they're hungry. A power struggle ensues to ensure prime position for the meat coming their way.
When the keepers start hoying the chunks of bloody carcass over the top, a frenzy breaks out. It's a spectacle, alright, as the giants smash into one another and chase each other about the place, even into the water. After the dust has settled and the bones are being left, we head for an altogether more genteel and sedate affair – a trip through the grounds of the reserve. Here, various caiman and other species are left to their own devices.
Trails exist, although the reserve is large enough that you would need a day, so maybe it's better to do as we did and motor out to the observation towers. These command grand vistas of the plains, overlooking swampland dotted with islets and grass. If you're mad about birds then arrive early to see a no doubt endless cavalcade of species. Being ambivalent about our feathered friends, we merely gazed at elegant herons and a few black caiman lurking in the water. The scenery is stunning, the animals magnificent and best of all there's no pressure to spend. No gift shop, no requests for money, just a very well-run conservation centre that is open to the public on the side.
Yopal is as close to a big city as this northern part of the Llanos gets. It's nothing to write home about, although it does have all the modern comforts expected of a place that sees a lot of oil and gas business travellers. Most disappointingly, there's no real centre nor bar zone. Instead, things are spread somewhat throughout the city. Still, it allows a recharge of the battery and a pick up to head on to the genuine Llanos heartlands. We arrived in Yopal via Vichada, but it's an easy enough run between Orocué and the big city – by river if you're lucky.
Our guides in Casanare, Aventur Eco Tours, were pricey yet delivered the goods with a whole day replete with food, drinks, walks and transport. Even a free water bottle. We were picked up from our hotel in Yopal at early o'clock and spirited away along roads with nary a tree to be seen as the great plains stretched out like a quilt in a twee Edwardian household. Eventually we rocked up at the edge of a grand finca – the first of two we would visit in the search for capybara and other animals. Ceudiel, somewhat of a rodeo legend in these parts after twice winning the Llanos Challenges to prove himself the best cowboy in the land, was to act as our guide for the day.
Searching for capybara was why we'd come to Casanare after Arauca and Vichada. It didn't disappoint, as within minutes we had sighted our first group, wandering through the shrubland on the edges of the finca. We disembarked and Ceudiel led us through the small trees to a river. Caiman (starting to get a bit boring by this point) bobbed around, and Ceudiel showed us some of their remains. What could have attacked them, we wondered, and were told that it was a cat – puma or jaguar. Although we saw neither, it pricked our ears up without a doubt.
The second finca bequeathed upon us a whole lake chock-full of capybara, honking at each other, being eaten by vultures, mating, swimming and dying in the water. Hundreds of them, although they were shy when we approached. Monkeys are possible sightings, though we didn't see any, and all kinds of birds. In the finca house, we ate and dozed in hammocks for a while before heading out at dusk to see hundreds more capybara, white tailed deer and even a giant anteater that crossed our path going at a surprising clip.
Eating and drinking on the plains is simple enough – big slabs of that aforementioned meat is slung on a wigwam-shaped barbecue. Eat earlier if you can, when the meat is still juicy. There probably are vegetarian options in Yopal, but you'll be laughed out of town elsewhere. Deep in the countryside, uninspiring chicken and rice is your best bet, although we were advised by the finca owners that they'll catch and slaughter a capybara if you organise it ahead of time. On your conscience be it. The meat is gorgeous, but if you've just seen a load of them playing in family groups, you might find it hard to do.
---
Photos: Oli Pritchard