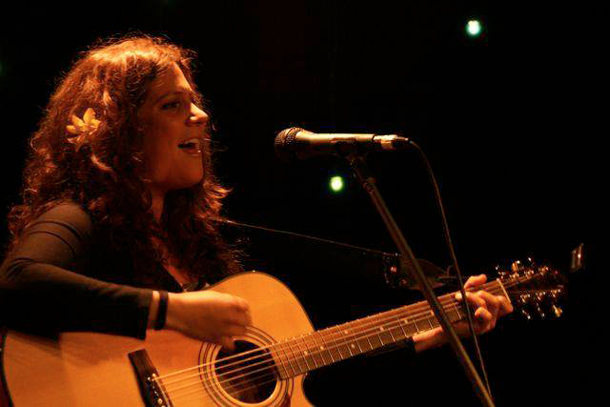 As a music and photography festival that seeks to bring artists closer to their audience opens in the capital, Anna Weldon speaks to some of those involved
---
This month, Bogotanos have the chance to mix and mingle with a variety of artists at El Teatro de Garaje in the Notas de Garaje festival. The event, which will take place each Thursday, Friday and Saturday from 8.30pm to 10.30pm, runs from June 18 to July 11.
The small venue makes for a closer relationship between artists and their fans, as Julian Benavides, Iris Sintética's lead singer, explains to The Bogota Post, "A much more intimate space helps the spectator share a connection with the artist."
Benavides, whose band performs a mix of Colombian and Brazilian sounds, feels that music and the performing arts have become a disconnected experience for the spectator. He and his band try to bridge that gap in their shows.
"In the past, music was a form of human expression," Benavides says, adding, "it created a community." But not so anymore, he laments.
This sentiment is shared by Tania Reyes, a singer in the group Dueto Cátani. "If there isn't friendly communication [between
the artist and the audience], for me the message of the music doesn't have meaning."
El Teatro de Garaje has hosted other festivals, but this is the first time the theatre will present Notas de Garaje. Camila Montaña, one of the festival's organisers, explains that the goal of the event is to create a diverse mix of "artistic possibilities."
This is reflected in the four featured photographers that will show their work alongside the 11 featured bands.
Montaña wants to ensure that Colombia's diverse music scene is represented at the festival, so the music spans genres such as jazz, electro afro and world music.
In keeping with this vision, Benavides strives to create diversity in his music, while Dueto Cátani's Latin American and world music provide an interesting blend of sounds. Reyes explains that, although the artists will have the opportunity to interact with the audience, she sees the festival as equally beneficial to artists who wish to network with other artists.
"It's an opportunity for artistic and verbal communication," she tells The Bogota Post.
What is for sure is that Notas de Garaje brings together a diverse community in an intimate theatre, true to their mission to combine "Music, gastronomy and photography in a close environment where attendees can interact with artists."
---
By Anna Weldon