Young leaders from all over the world aged between 18 and 30 will arrive in Bogotá this week to take part in the One Young World summit. The summit will feature a wide variety of top speakers and activists such as Cher, Tawokkol Karman and DeRay Mckesson.
---
What is One Young World?
One Young World is a UK-based charity founded in 2009 by Kate Robertson and David Jones. The co-founders, who come from different backgrounds, had a mutual goal to bring the brightest young adults with leadership potential together from all over the world. The idea is that this annual event empowers participants to create positive global change as well as developing their individual potential.
The summit features numerous talks and debates about everything from how we can innovate the world out of poverty to how we can prevent corruption. Together the thousand-plus delegates will formulate innovative solutions for the pressing issues the world faces today.
At past summits, delegates were joined by a line up of councillors such as UN Women's Goodwill Ambassador Emma Watson, current President of Canada Justin Trudeau, former secretary general of the UN Kofi Annan and many more.
The impressive opening ceremony of the #OYW2017 at Plaza de Bolívar #Bogotá #OneYoungWorld pic.twitter.com/A4gqmU1tUU

— The Bogota Post (@BogotaPost) 5 October 2017
Councillors and speakers
The guest list for this year includes a wide spectrum of people such as the Oscar-winning actress and goddess of pop Cher; Bob Geldof; DeRay Mckesson, an activist from the movement Black Lives Matter which campaigns against systemic racism; the singer Fonseca from Bogotá; President Juan Manuel Santos; leader of journalistic group "Women Journalists Without Chains" and Nobel Laureate Tawokkol Karman; London rapper Tinie Tempah. Fun fact: at the 2014 BAFTA awards Tinie Tempah famously high-fived Prince William.
Related: Nobel Peace Laureates come to Bogotá
How can I participate?
Since the conference is so soon, you may not be able to enter the Bogotá event. But do not worry – there are several possibilities for attending future summits:
You can attend independently by sending an application and pay a delegate fee.
You can attend with a partner organisation of One Young World. This includes about 500 universities, foundations or companies.
Another mission of One Young World is ensuring that as many young adults as possible can enter regardless of their economic situation. Therefore you can apply for a scholarship.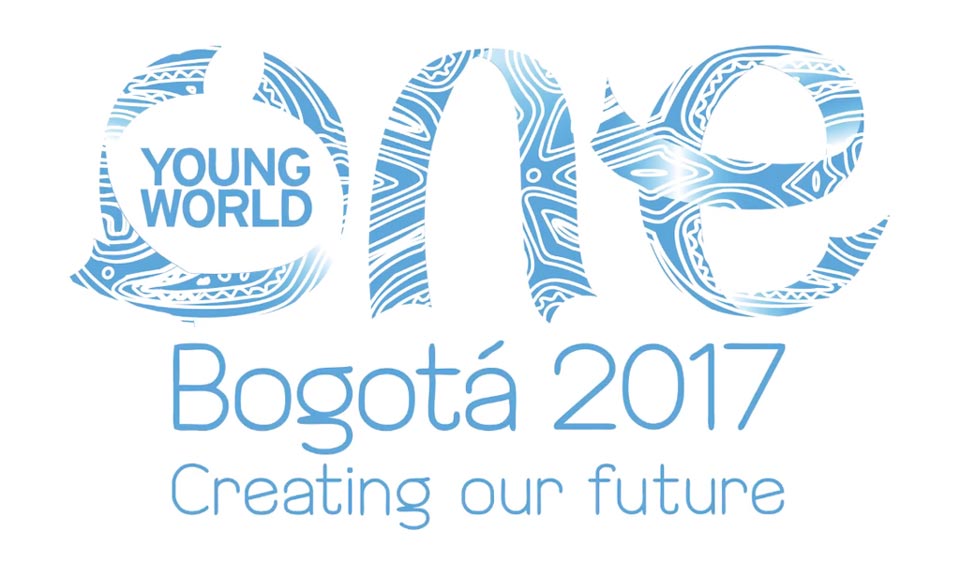 The opening ceremony will take place Wednesday, October 4 at Simón Bolívar Plaza. The rest of the event will take place at Corferias. The event will conclude on October 7.
---
Eva Simonsen