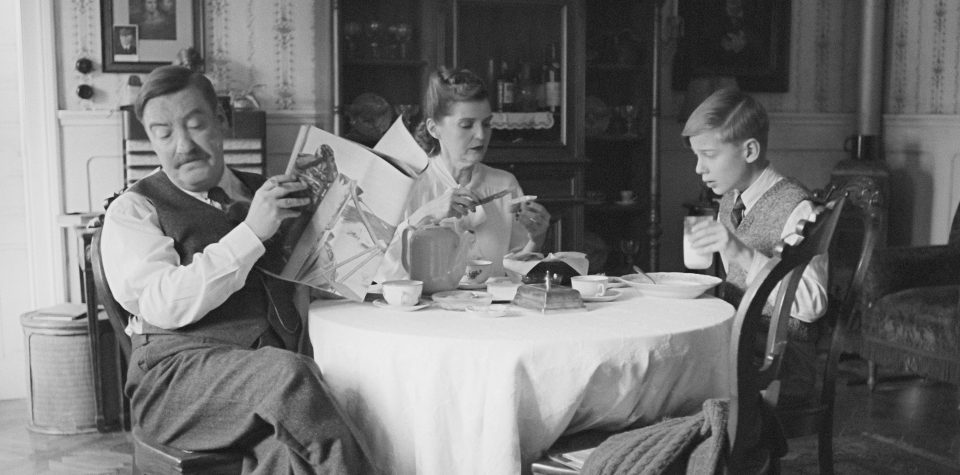 Andrei Konchalovsky's latest creation, Paradise, is not exactly a crowd pleaser, but it definitely offers a new way of retelling World War II.
---
A Russian black and white drama? There might be more appealing mainstream alternatives to entertain yourself on a Friday night, but Paradise does not fail to fascinate. Writer and director Andrei Konchalovsky certainly has a diverse creative background in film – from The Nutcracker to Tango and Cash. His latest, over two hours long, is a drama about three people whose lives happen to intertwine in the middle of World War II. Olga, a Russian aristocrat and member of the French resistance; Jules, a French collaborator and Helmut, a high-ranking SS officer. All three are part of a fascinating story that puts both your intellectual sharpness as well as your patience to the test.
With World War II as backdrop, there isn't much originality to the story, but Konchalovsky's offering manages to keep the audience interested in other ways. One of the most impressive aspects of Paradise is its technical finish where cinematographer Alexander Simonov proves that passion and perfection go hand in hand. The unique emotional atmosphere created by the film's imagery can only be admired.
As can be expected from such a heavy film, Paradise focuses mainly on dialogue. More often than not, this turns into a somewhat soothing monologue as the main characters tell their stories – interview-like – directly into the camera. Here is where it gets confusing, not to say distracting, as some of the voices are dubbed over. This, combined with shakily handheld sequences that add a documentary feel to the film, leaves us somewhat muddled, perhaps even annoyed. But beauty is in the eye of the beholder…
All films create a certain mood, but with Paradise you have to be in the right mood to enjoy it. Many will see it as the embodiment of pretentious, even pompous film culture. But, if you can get over that, it's really worth watching. It might not be one of those cinematic experiences that stays with you forever, but it'll captivate you nonetheless, and encourage you to think. Andrei Konchalovsky's latest creation is not exactly a crowd pleaser. Nor is it likely to reach a big audience for that matter, but it definitely offers a new way of retelling World War II, a part of history that we know all too well and which remains relevant in the world of cinema.
3.5/5 stars
Paradise opens in cinemas on March 23.
---
By Daniel Ogalde