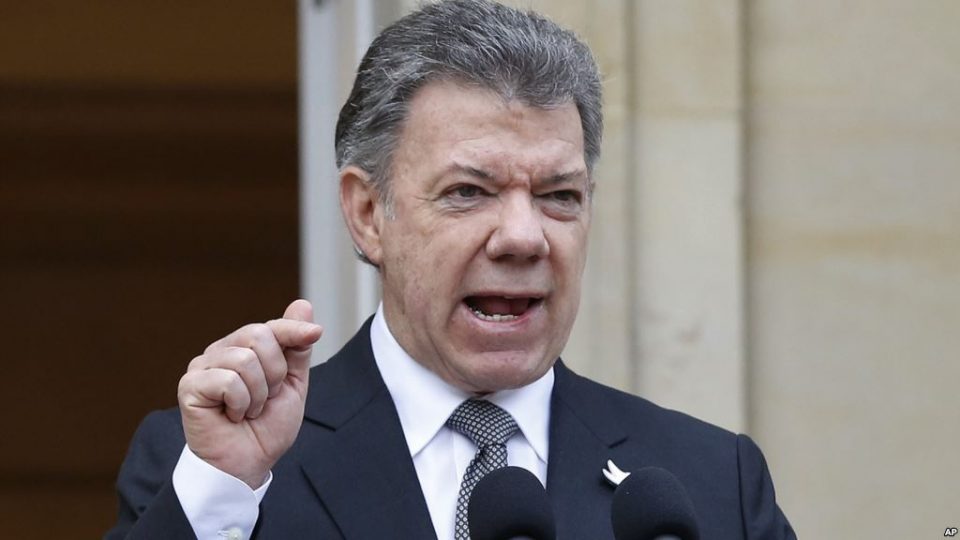 Peace process suffers serious blow as constitutional court decides parts of the fast-track mechanism are unconstitutional – opening the way for lengthy debates and potential modifications to the agreement.
---
The Colombian constitutional court has unexpectedly declared that parts of the fast-track mechanism for a speedy implementation of the Havana Peace Agreement are unconstitutional. The surprising decision may seriously hamper the implementation process, as the court's ruling paves the way for a lengthier legislative procedure and potentially unwanted modifications to the peace process.
For one thing, members of congress will now be able to debate the laws and reforms more extensively by voting on possible changes individually, rather than having to either approve or reject them in a single vote. The court considered that not giving members of congress the opportunity to vote on individual clauses would be to deprive them of their legislative capacities. Likewise, a presidential approval to the changes introduced will no longer be necessary, as the court argued that this essentially curtailed the principle of separation of powers.
The decision was made public on May 17 and came as a result to a petition presented by right-wing Senator and potential presidential candidate Iván Duque. His party, the Centro Democrático, has vigorously opposed the peace deal and was in fact rooting for a sentence that would overturn the fast-track law in its entirety rather than just parts of it.
Some experts have highlighted that giving congress more weight in the implementation could lead to a more solid and credible peace process, arguing that it suffers a lack of political and social legitimacy, especially since last year's plebiscite was lost. However, most pro-peace forces do not seem to share this optimism. The Minister of the Interior, Juan Fernando Cristo, stated that while the government will respect the ruling, "it does not support it, as it constitutes a major obstacle in the implementation process".
Clearly agitated by the decision, chief FARC negotiator Iván Marquez went as far as calling it the "most difficult moment of the peace process since its beginning", and FARC commander "Timochenko" tweeted that guerrilla members in the Transitional Zones across the country were entering into a permanent assembly. Not only is this a disconcerting sign of distrust among the FARC towards government and state institutions, but it also fuels a dangerous uncertainty in Transitional Zones, where the laying down of arms under UN supervision was due to be completed by the end of the month.
In light of the ruling, President Santos' majority coalition in congress has agreed to continue voting on peace laws in blocks (and not article by article) to minimise potential stalemates and, where necessary, reject propositions that go against the nature of the peace agreement.
---