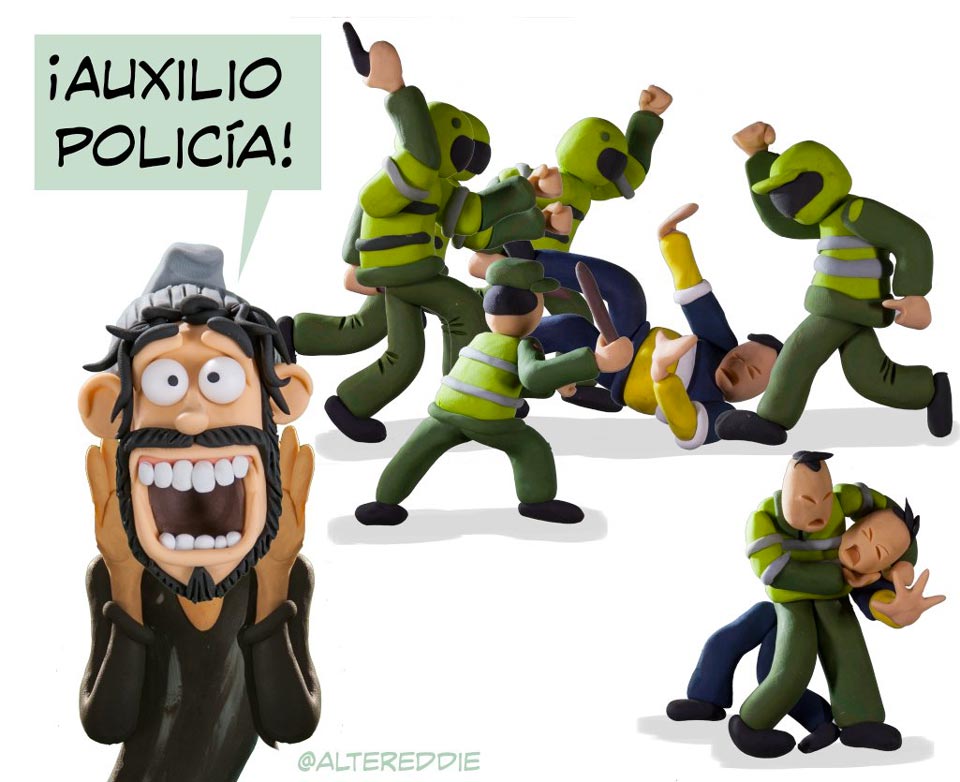 Outcry as videos of police brutality attacking local journalists go viral
---
Events at the nocturnal ciclovia to celebrate the city's birthday took a very different turn when participants found themselves witnessing a violent assault by police on August 5.
Videos show officers attacking three journalists from Canal City TV at the Museo Nacional TransMilenio station.
The journalists had been filming the arrest of a potential bike thief when the policemen told them they were not allowed to record. The situation quickly escalated to violence. 
Shocked bystanders tried to intervene while others recorded the incident on their phones, with some of the footage showing a police officer holding one of the crew in a headlock.
The journalist, Victor Ballestas, cameraman David Romero and assistant Jorge Mercado were all injured. Romero who was worst affected, later had to go to hospital.
The National Police released a statement saying that they "regret the unfortunate episode, and offer a public apology to the entire journalistic profession and reiterate their commitment to the protection of freedom of expression."
The Attorney General quickly announced that there would be a full investigation.
In addition to the public outcry, El Espectador reports that at 6am the following Monday, victims and relatives of those who had been killed or injured in police violence gathered outside police headquarters wearing t-shirts saying "God protect me from the police".
The incident comes at a delicate time for the police, just days after President Santos approved the new Police Code that gives them a raft of new powers, and just months after the new police chief, General Jorge Hernando Nieto promised to combat corruption and modernise the force.
---