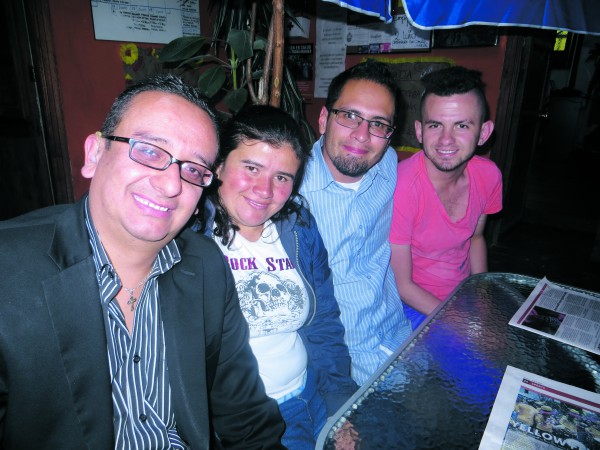 Vladimir is deaf. He is also gay – which inspired him to create Arcoiris de sordos in 2006. This group caters to LGBT deaf people with around 20 participants in Bogotá. They meet every Saturday for activities including conferences on human rights and sexual health, workshops on improving their sign language, and most importantly, a space to meet and socialise.
Joan Tamayo, one of the groups members, says, "we talk about themes we can relate to – discrimination, improving our sign language, sexuality." They say that in Colombia, "there is a lack of knowledge about the community."
Despite this, the group members say discrimination isn't an issue, and they are all currently studying in university.
The group suspect there are many more deaf LGBT people in Bogotá who don't yet know about Arcoiris, and they would like to  bring them into the fold. The group would also like to expand into other regions of Colombia in the future.
Arcoiris currently relies on the financial backing of a few individuals but hope to expand their reach and fundraising power. "So far its been very good for us," says group member Angelica Pantoja.
---