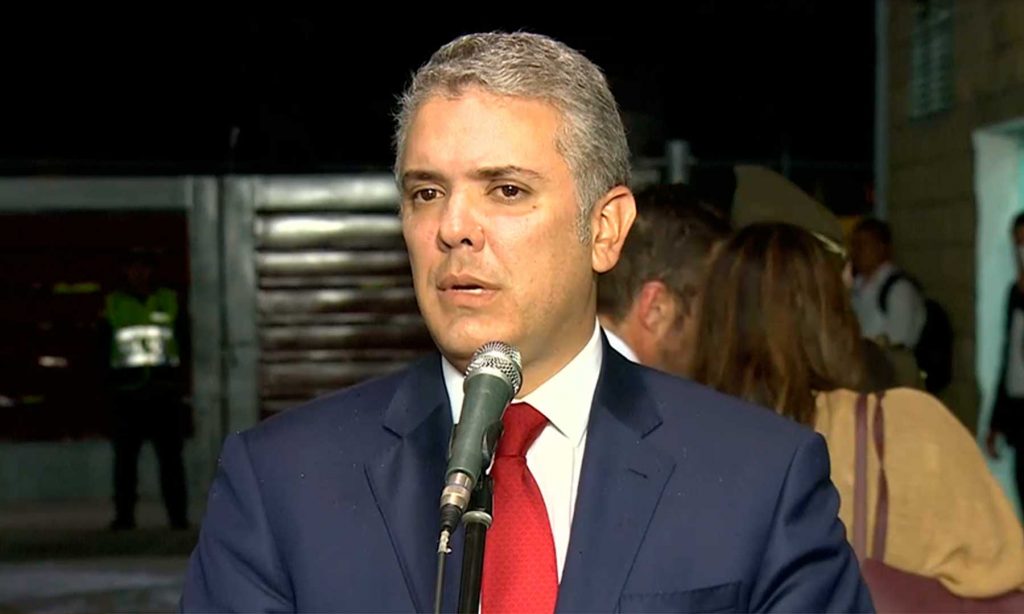 On Monday, President Ivan Duque not only reiterated Colombia's departure from the Union of South American States (USAN, also known as "Unasur" in Spanish), but also proposed the formation of a new organization called Prosur, which would exclude Venezuela and serve to "protect democracy and the free market."

Four days after the inauguration of Venezuela's president Nicolas Maduro, in a radio interview with "Oye Cali," President Duque doubled down on his remarks against Maduro and USAN: "It is very important that this institution, which has been a [pawn] of the dictatorship of Venezuela, is finished," President Duque said. "And we have been advancing in conversations with several Latin American presidents, so that [USAN] reaches its end and what begins is the construction of a stage much more agile, less bureaucratic, more coordinated and cooperative."

In April of last year, Colombia along with five countries—Argentina, Brazil, Chile, Paraguay, and Peru—suspended their membership to USAN as a gesture of disapproval of the leadership (or lack thereof) of the twelve country organization. USAN had already gone three months without a Secretary General after former Colombian President Ernesto Samper Pizano completed his term, and the participating countries could not come to a clear consensus on who was to replace him. In August, within a month of being inaugurated, President Duque announced that Colombia would withdraw completely from USAN in the next six months.

As February approaches, according to Duque's announcement, Colombia's exit from USAN is imminent and could not be more timely. Coinciding with the recent inauguration of Nicolas Maduro, the united front against him, known as the Lima Group, met to publicly condemn his presidency and "to explore ways to contribute to the restoration of democracy in [Venezuela]." One way to achieve this, according to President Duque and now Chilean president Sebastian Piñera, is through exclusion.

In line with the wave of recently elected conservative leaders, Chilean president Piñera is following President Duque's example by co-signing the formation of a new coalition. While Colombia and Chile are the only two countries to explore the possibility of a new organization, Colombia's official withdrawal will likely trigger similar action among other USAN members, especially the five that have already expressed their frustration.