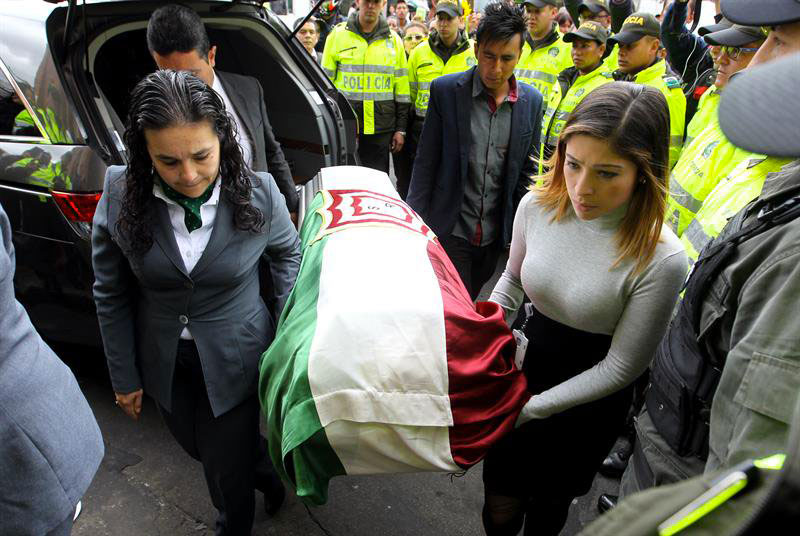 The shocking abduction and murder of seven year-old Yuliana Samboní continues to dominate the headlines.
---
A month on and the country continues to be appalled and outraged by the violent rape and murder of seven year-old Yuliana Samboní. The trial of Rafael Uribe Noguera, who has been charged with aggravated femicide, kidnapping and rape, is set to begin on January 11. If he is found guilty, he could serve up to 60 years – the maximum sentence allowed by Colombian law.
What happened?

At 10am on December 4, the parents of seven-year-old Yuliana Samboní filed a missing person's report with the police. By 7.30pm, using security footage from the site of the kidnapping, police had identified the grey car that took her and found it in the parking lot of a residential building in the upscale Chapinero Alto neighbourhood. Upon entering the corresponding apartment, they found the child's body.

The owner of the apartment, 38 year-old Rafael Uribe Noguera, however, was nowhere to be found. He had been taken to the Clínica Vascular Navarra by his brother, Francisco, claiming he had taken a drug overdose.

From that moment on, the evidence against Uribe Noguera started to build. Although he had initially denied any wrongdoing, DNA evidence from the child's body that was shared with the media confirmed the presence of genetic and biological traces belonging to the accused.

In a further twist, a key witness to the investigation, Fernando Merchán Murillo, was found dead from an apparent suicide in his home in Kennedy. The guard at Uribe Noguera's apartment building was on shift on the day of the events, and had been cooperating with the investigation.
The Fiscalía announced that Uribe Noguera's siblings, Catalina and Francisco, would have to answer charges of 'favorecimiento' – knowingly concealing a crime or obstructing justice – and have been ordered to remain in the country.
The parents of the accused were also summoned by the attorney general to present their version of the events surrounding the day of the murder. They refused to appear, citing their legal right to refrain from giving evidence against a family member.
The murder has highlighted the concerning level of abuse suffered by the county's children. The head of Medicina Legal, Carlos Valdés, told Semana magazine that "Sexual violence directed at minors and children is one of the greatest ills that the country suffers." According to him there were at least 18,000 cases of sexual violence against children last year.
The case has struck a chord with many Colombians who see the events as a classic example of abuse of power by a wealthy architect who now stands accused of destroying the life and dignity of a young girl from a nearby poor neighbourhood. It is feared that he and his family could use their wealth and connections to secure a light sentence.
---