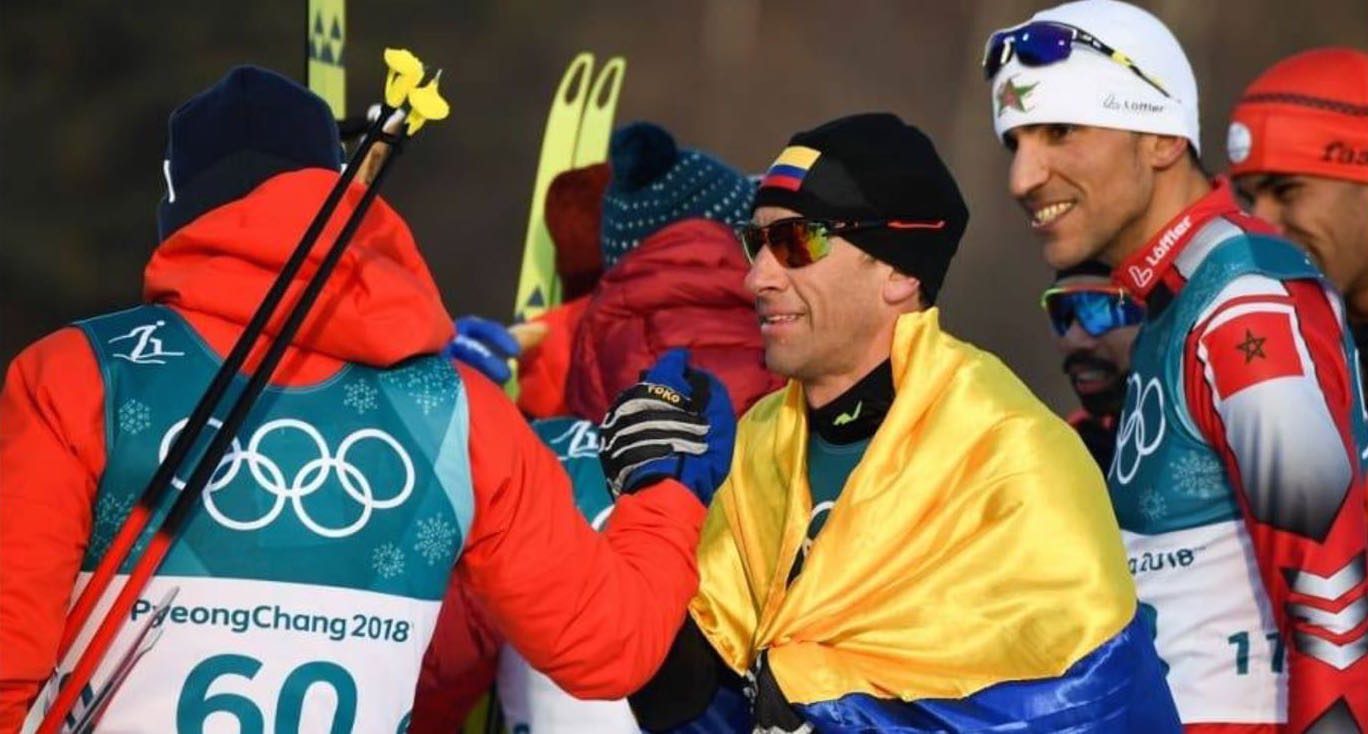 Sebastián Uprimny was the first of four Colombian athletes to appear at the Winter Olympics in Pyeongchang and we caught up with the 42-year-old cross-country skier after his 'once in a lifetime experience' at the Olympic Games in South Korea.
---
On Friday February 16, Sebastián Uprimny made his dream came true when he entered the stadium for the final bit of his 15 kilometre cross-country race at the Winter Olympics in Pyeongchang. "It was unreal, on the last kilometre I could hear the stadium crowds already. At the end, my last hundred metres I didn't even race – who cares what my time is at this point – I was there to enjoy it. So I tried to look for my family and the Colombian flag. It was such a surreal experience. It is hard to describe that feeling, with the best athletes from all around the world, it was amazing. It is a dream that has come true."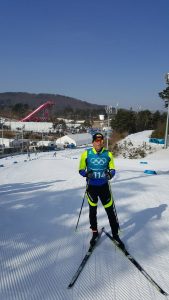 The bogotano, who grew up without snow, moved to Salt Lake City just before the Winter Olympics in 2002, where he is still living: "I moved there because I wanted to learn English and had some family members there, but when I got there the city was in Olympic mode. I got a job working with sports channel Eurosports as a guide for the camera crew, but because the crew didn't speak Spanish I ended up interviewing some athletes from Venezuela and Argentina for them. Those Winter Olympics made me think how good it would be to represent Colombia at this stage."
Uprimny got distracted from his dream, he got married and started his own language school, but when he was in Sochi 2014 as a representative that feeling came back, and he decided to pick up cross-country skiing. "I had to choose a sport with a realistic path to qualify. Sports-wise, cross-country allowed me to start late and qualify for the Olympics, because cross-country is one of the few sports that give small countries the opportunity to participate with one athlete if you get to some criteria. So I saw that as my option and went for it."
Name: Sebastián Uprimny

Born: June 30, 1975 in Bogotá,

Profession: Olympic cross-country skier
Qualification was achieved for Uprimny in December, and though he was always very clear that his goal was participation, rather than collecting silverware, the attention from Colombia picked up. "It's been great, since a few weeks before the games the media attention kind of exploded in Colombia. There was a lot of support, also from people that I know that I haven't seen in years, it was crazy. It was great to see so much excitement about my story. It was a different story but it was great to get so much response from Colombia."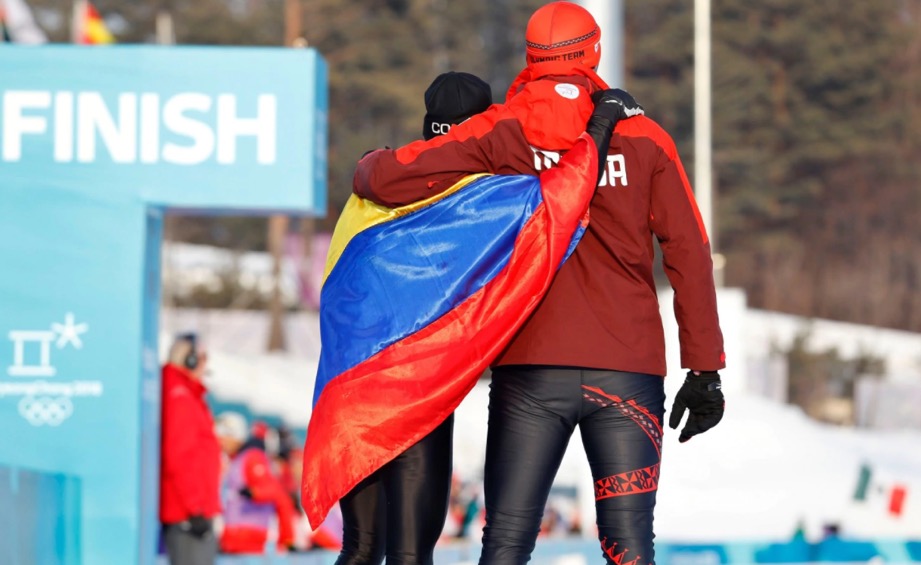 Uprimny finished 115 in a field of 116 competitors, but that was expected. The story from the athletes went worldwide, together with Pita Taufatofua from Tonga, Germán Madrazo from Mexico, Yonathan Fernandez from Chile and Klaus Jungbluth Rodríguez from Ecuador, the story was of brotherhood. Uprimny relates, "For me that was the most important part. We trained together sometimes, met in some races. We have different stories but we are all from small countries, not elite athletes. We started last and ended last, so we got to share a moment of solidarity. We decided to wait for Germán, the final athlete to come in, to take him on the shoulders. I think it was a very moving moment. An important moment for the world, and the Olympics, because the Olympics is about camaraderie. It's the only event at the Winter Olympics where you see so many countries in one race. And Swiss winner Dario Cologna showed that, we finished half an hour after him but he was still there to congratulate us. It doesn't matter that we're at different levels, we're all in it together."
Video: The grateful five emotional cross country journey
Because many athletes had never seen Colombians at winter sports events, let alone the Olympics, Uprimny got some special attention: "Every country at the Olympics carries pins, and trades them with other countries. There's some people who only go to the Olympics to trade these pins! So, being a small country here for the first time, our pins were one of the most sought after. I was out of pins!" He laughs. "I had 50-60 pins and they all went really quickly. It was great, everyone was asking after Colombia, and that was part of the objective – to put Colombia in the picture."
For Uprimny it means he fulfilled his Olympic dream, but that doesn't mean he is done with the event. "This was the first real effort to get Colombia into the Winter Olympics. And next time, we hope to bring maybe ten athletes. I say 'we' because part of my aim is to stay involved with this project. We're going to make a plan for the next four years, and see who can come. I feel like the public realised that our participation was worth it, and that this is a project for the future," he says.
Related: Four Colombian athletes make their winter Olympics debut
"Speed skating already has support, but in the other sports, meaning all the skiing, skeleton and bobsled sports, I think I can play a role. Starting to find Colombian talent that lives or grew up in wintersport areas will be useful. Also, I'm going to be involved in developing skiing inside Colombia, roller-skiing is a ski-approved discipline that is very close to cross-country skiing. You can get points in roller-skiing to qualify for the Winter Olympics. Brazil especially has a very good program involving favela kids in roller-skiing that already brought one skier to the winter Olympics. There is the possibility to practise in Colombia before moving to snow is cross-country skiing so that's another project we have. The idea is to start creating clubs and programmes to teach the sport."
But before that all happens Uprimny will take his time to enjoy the accomplishment of being at the Olympic Games, a feeling that started in Pyeongchang, "The first few days after the race my family was there and it was full of media craziness, but the last days I was by myself so I could go to may more events, and just enjoy the moment. It was a once in a lifetime experience, one that I will cherish."
---