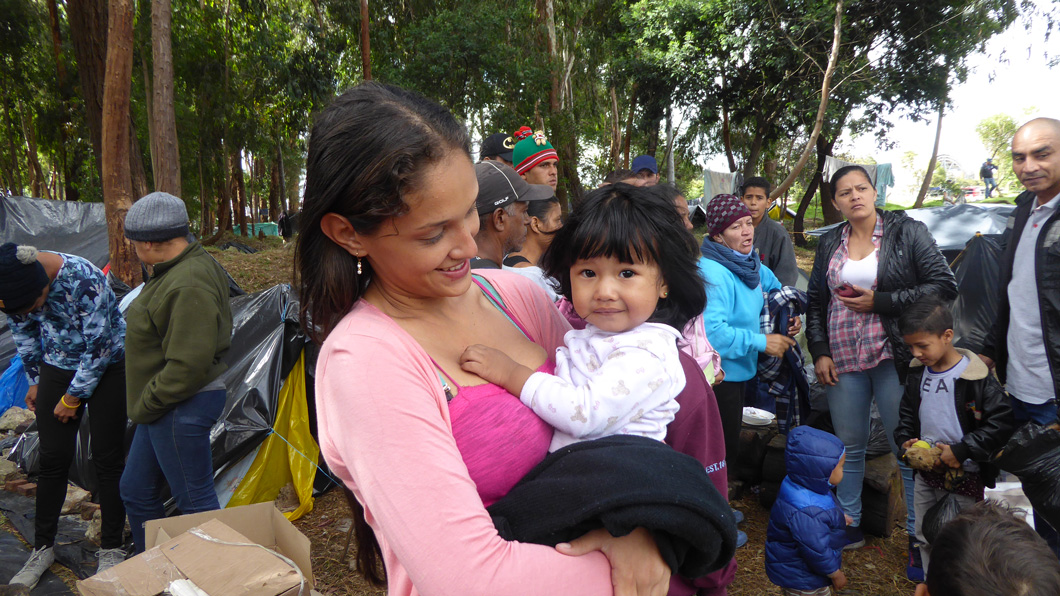 Whether they have walked, hitch-hiked or bussed their way to the capital, the trickle of people is becoming a stream. This is how you can help!
---
Our journalists helped to create a makeshift kitchen for the new arrivals who are in need of food, shelter, medicine and warm clothes. If you would like to help, two hostels in the Candelaria have agreed to be donation points as well as the organisers of Gringo Tuesday's.
Where you can leave things:
The Cranky Croc Hostel: Calle 12D #3-46
Botanico Hostel: Carrera 2 #9-87
Alegrias Hostel: Calle 9 #2-13
Gringo Tuesdays: Vintrash, Calle 85 #11-53 (only on Tuesday evening)
Fundación de Atención al Migrante – FAMIG: Calle 17 # 68-75
The foundation are also looking for volunteers to help in the kitchen or contributing medical or legal assistance.
What to give:
The new arrivals need clothes, blankets, shoes and jackets as well as camping equipment. Second-hand items such as pots, pans and toys for the children will also be appreciated.
Donations:
Fundación de Atención al Migrante – FAMIG say that donations can be made to Banco de Bogotá account number 018309997
The Divina Misericordia GoFundMe campaign is trying to raise USD$18,000 to feed 3,000 people every day in Cúcuta – https://www.gofundme.com/comedor-venezolanos-en-cucuta