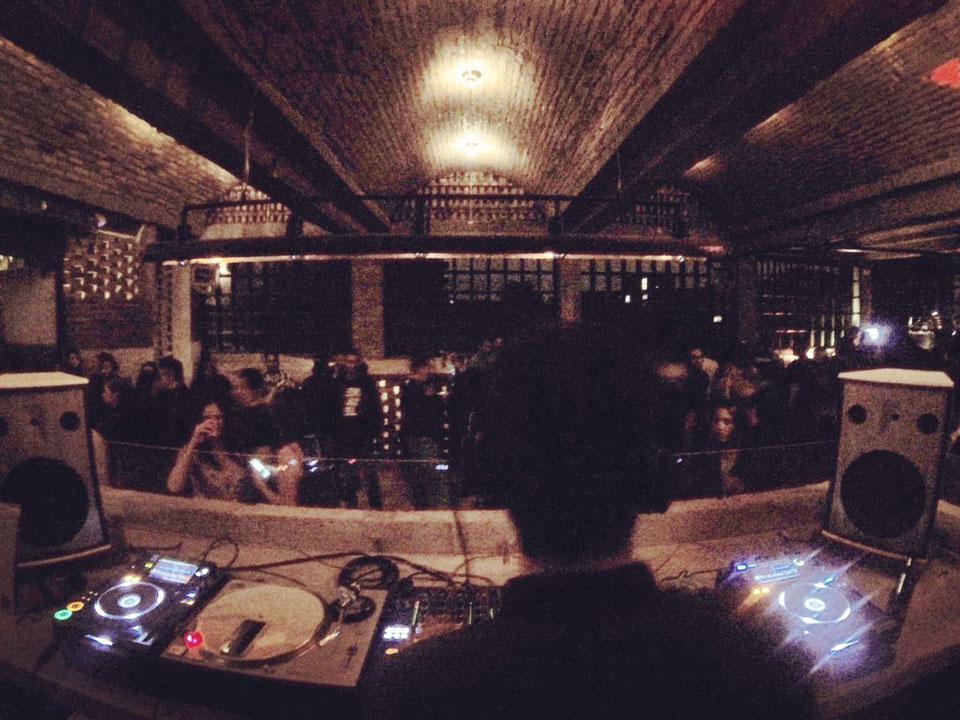 The city's latest offering seeks to go against the grain of the typical electronic venues. Azzam Alkadhi meets the owners of Video Club to see what it's all about
---
A desire to be different, to change the city's current offering, to fill a void. This is something that permeates throughout my conversation with the owners of Bogotá's newest venue, Video Club.
"No more of the same", they repeat, almost in unison, keen as they are to impress this need on me. It's clear that this is an integral part, perhaps the main driving force, of their philosophy.
Yes, it may be another late night club banging out electronic sounds, but they are quick to point out that Video Club can't be put in the same box as the others. And in many ways they are right – the city's electronic music venues are often too predictable, too 'samey'.
"People want something raw, something rustic, but whose engine is that of a really powerful car".
This 'engine' they speak of is the state-of-the-art sound system they have installed. Not content with the sound quality on offer elsewhere, the group were prepared to fork out a pretty packet for speakers from UK-based Funktion-One, who have provided sound systems for Glastonbury, Burning Man, the Queen's Jubilee celebrations and numerous clubs, theatres and stadia across the world.
Perhaps labouring the point a tad, they go on to explain: "We want to offer electronic music that isn't the same as what you'd find in Baum, Billares, El Coq or Armando."
"We hope to fill a gap, with debut bookings that have never come to Colombia", they continue. "A humble, positive electronic music, with house, funk, boogie and disco sounds."
As well as the main room offering electronic music – with a space for new, local talents – there is a second space, which plays music that is "properly Colombian, Bogotano and urban". Here you'll find anything from salsa and champeta to cumbia and 80s music.
In keeping with this desire to be different, the club's image perhaps goes in complete contrast to the clean-cut venues associated with Bogotá's electronic scene. Exposed brick, a large but simply designed terrace and rustic metal staircases all have a distinctly urban feel and the venue's location, a mere stone's throw from Lourdes, played a starring role in the development of the club's image.
The name, for starters, is taken from the barrio's numerous X-rated cinemas, while the messy and haphazard flyers – described by the owners as 'anti-design' – allude to the design of the cards for chicas handed out along Carrera 13.
The owners also hope Video Club will attract a slightly older crowd and a mix of people from various niches. Tired of the image-driven, 'daddy's paying' crowd of 85? Can't be arsed to schlep it down to the centre? This might just be the place for you. Sure, it's not cheap, but you can't have it all, can you?
Calle 64 #13-09. Open until 5am. Videoclub.com.co
---