In this BAM Special, the Bogotá Post goes behind the scenes of the Colombian movie business
---
Plus, hear about BAM and the film industry from the horses mouth as we speak to:
Plus:
---
What do you get if you mix more than 1,200 international and local film professionals with 47 possible projects, a hint of Proimágenes, a dash of the Bogotá Chamber of Commerce, a pinch of the British Council and shake them all together in Chapinero?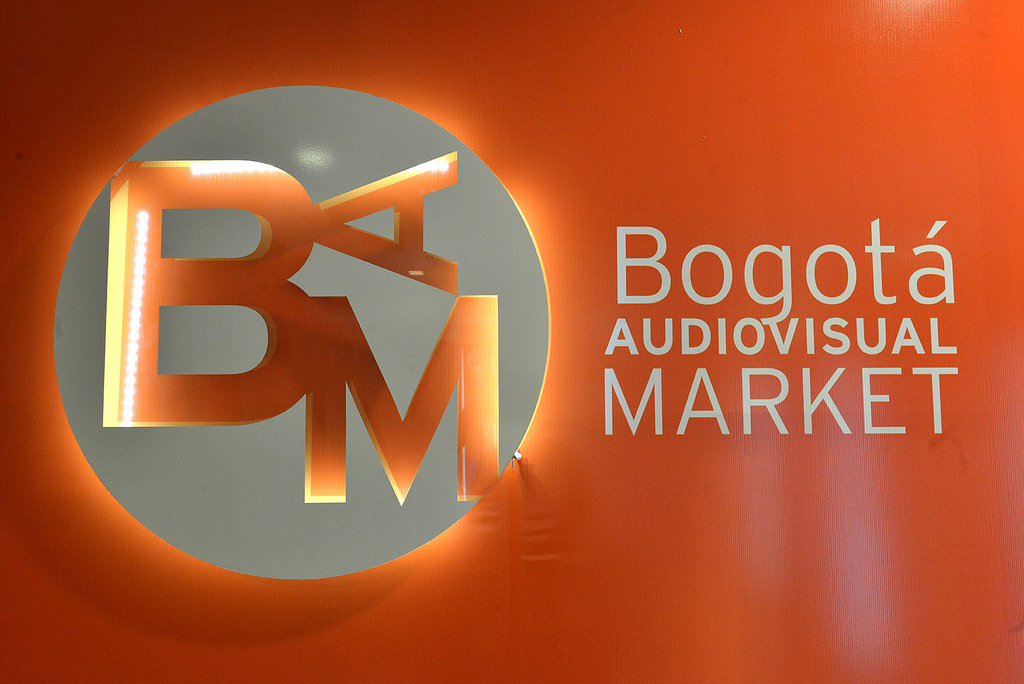 That's what the fifth Bogotá Audiovisual Market (BAM) was all about. With four days jam-packed full of meetings, talks and screenings, it is the biggest event of its kind in Latin America.
In what was almost akin to speed dating for film projects, the market hosted over 2,500 individual meetings between film professionals, directors, producers, financiers, festival organisers and other experts of all shapes and sizes.
The spotlight for a number of the one-on-one meetings shone on the 47-showcased projects. These (33 related to film and 14 for television) had been selected from 250 applications with the producers of the best ones waiting in line for prizes from Cinecolor and Hangar films, as well as participation in various film festivals.
In addition to facilitating meetings, the conference also featured talks on various aspects of the industry, such as tips on how to present projects to the international market, what a sales agent can do for your proposal and ways to boost social media presence. Furthermore, the talks were open to the public for the first time this year.
BAM quite literally went off with a bang by premiering two gritty films at the event's launch. 71 was an explosive-packed exploration of the tensions and politics at play in Belfast in 1971. Leidi, a Colombian short film, followed the travails of a young Paisa girl who is weighed down by her baby and seemingly unsupported by the child's father. Full reviews of both films are on page 12.
The UK was the guest of honour at this year's event, which meant that the British Council and British Embassy were out in full force in supporting a diverse delegation of 29 UK film professionals from various parts of both the industry and the British Isles.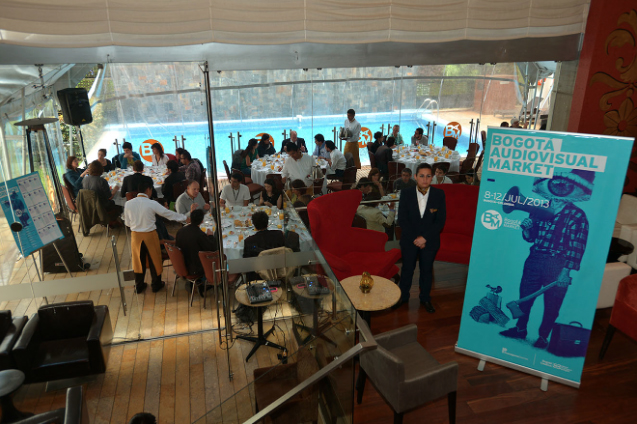 The UK currently has the third largest film industry in the world and was naturally given an enthusiastic welcome by the organisers, Proimágenes and the Bogotá Chamber of Commerce.
British Ambassador to Colombia, Lindsay Croisdale-Appleby, explained: "The link between the UK film industry and Colombia's highlights two things: firstly, the amount of creative talent in both countries. The second is a sign of how much Colombia has changed. The fact is that this is the fifth edition of BAM and we are here talking about a strong market and industry – it is no longer a Colombia that depends on traditional industries, but a country that is building for the future."
This sentiment was echoed by the Executive Director of BAM, Andrés Bayona: "It's amazing that BAM is becoming a place where the industry is meeting. Bogotá didn't have anything like this, but it is changing; not only on a national level, but on a regional level as well. It was incredible for us that the UK was this year's invited country – absolutely incredible!"
Organisers were understandably keen to show the full gamut of potential Colombian backdrops, arranging full tour of Bogotá, Medellín and Cartagena for six UK producers.
In addition to the UK delegation, there were international delegates from 24 different countries, including companies like Fox Latin America Channels, Wilder Films UK, and individuals including Rosa Bosch, producer of Buena Vista Social Club and Gareth Unwin, producer of The King's Speech.
Representatives from various film festivals (Miami, Berlin, Hong Kong, San Sebastian, London, Edinburgh) participated in a series of talks about different aspects of festivals such as tips on placing documentaries in festivals, and 10 things to keep in mind if your film is selected for a festival.
Conferences like BAM play an important role in the success and promotion of the Colombian Film industry. They create opportunities for learning and interactions with everyone from potential distributors and sales agents to festival directors and producers.
The international film industry must be impressed by what they see because Colombian film is improving all the while. This growth is in part down to the work of Proimágenes, whose mission is to develop the industry and who administer the Colombian Film Development Fund and run the Colombian Film Commission in partnership with the Ministry of Culture and the Ministry of Commerce, Industry and Tourism.
It is a key event for Proimágenes, who had a large team working at BAM. Under the slogan of 'I am Colombian', their delegate pack contained a wry and slightly irreverent portrayal of Bogotá with information about staying safe, drinking aguardiente and failsafe tips on dancing salsa.
What makes these conferences more than a talking shop for Colombian film is that it is underpinned by government strategy and, importantly, government funding.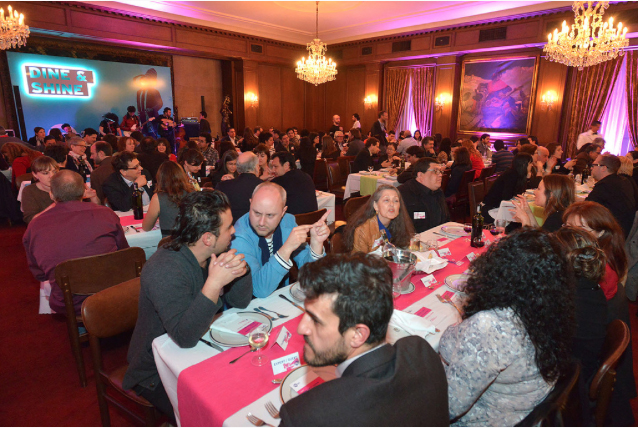 The Colombian Film Development Fund was introduced in 2012 and provides a system of cash rebates for films or TV series produced in Colombia. They offer a 40% rebate on film services and a 20% rebate on film logistics services. The rebate has already worked successfully for several films.
Mike Medavoy's "The 33", which follows the plight of the Chilean miners trapped underground for 69 days, was one of the first to take advantage of the incentives. Filmed partly in Chile and partly in Colombia, much of the underground action was captured in two seperate mines just outside Bogota.
Tom Harberd of Bankside Films is an expert in financing projects and was one of the UK delegates at the event. He explained: "This type of forward thinking is extremely positive for Colombia and will help it to compete with many countries around the world that offer similar incentives.
"Promoting an active and successful film industry has many benefits, including economic ones. It attracts inward investment, raises a country's cultural profile, creates jobs, bolsters tourism and showcases the country's resources, " he said.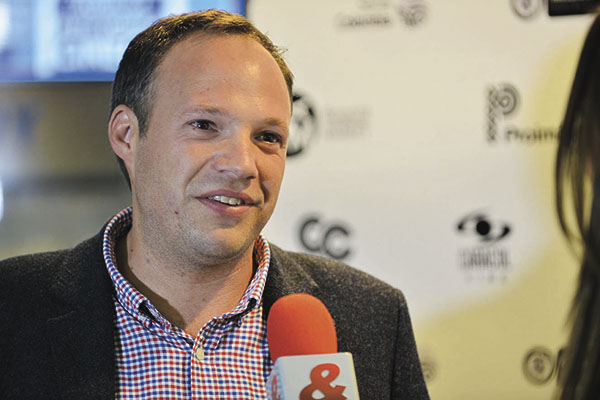 British Council
"British independent cinema is going through a really special moment right now and it feels like the perfect time to come to Colombia where the film industry is growing, both critically and industrially."It is wonderful to find a new country, such as Colombia, putting so much behind the industry.
"Our goal is to achieve a permanent program of British film production in Colombian screens, always with the support of the British Council and in partnership with local distributors.
"There is a huge diversity of locations here. And most of all, the people are what make it – dependable, friendly and hard-working people – Colombia has them in spades."
Will Massa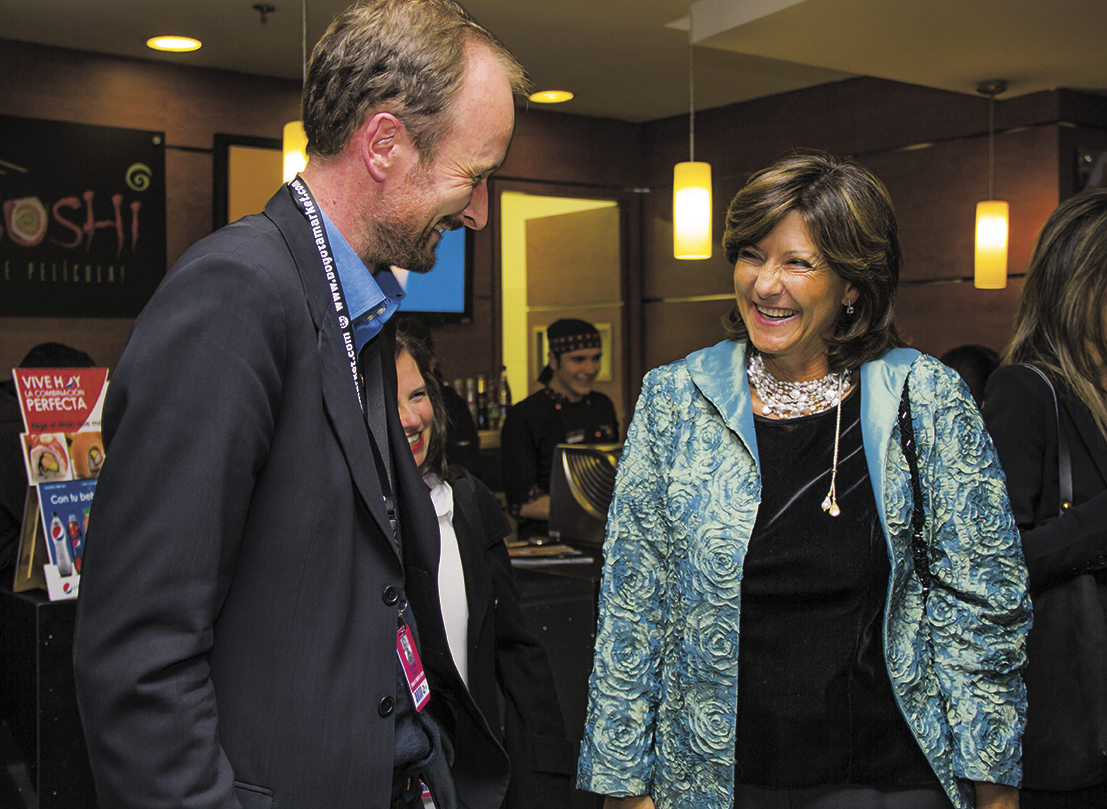 Proimágenes Colombia
"For the past five years, we have worked to grow and build the Bogota Audiovisual Market. We are delighted to welcome all the talented individuals participating in this years' BAM, especially a great number of experts from the UK film industry.
"We hope that in 2014, we will complete 28 feature films, with at least 17 of these reaching the movie screens. This alliance with the Bogota Chamber of Commerce to create BAM has been fundamental in making our film industry more visible."
Claudia Triana, Director
Cámara de Comercio de Bogotá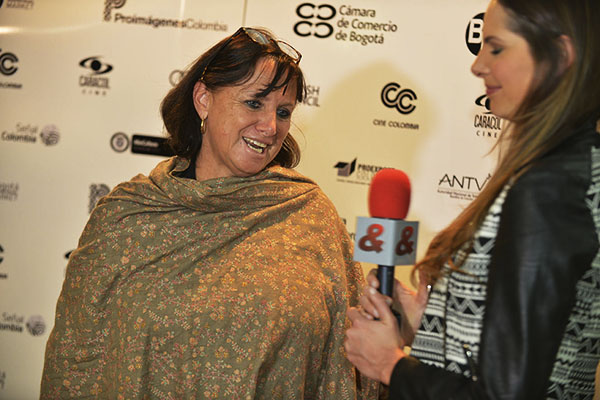 "Colombia is a good place to film as we have great technology and the locations are very good – the main cities would be Bogotá, Medellin and Cartagena.
"BAM is an excellent opportunity for people to build new business links and we want them to feel supported by the Chamber of Commerce.
"We have organised over 1,000 meetings during the BAM events.
"It is very important to leverage the global network of international partnerships to develop innovative film projects and promote ourselves as a location to the world."
 Mónica de Greiff , President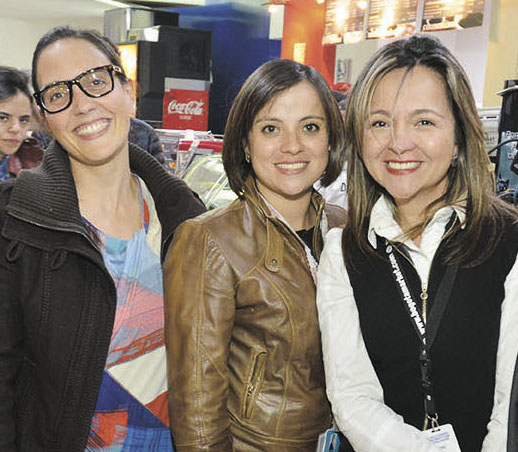 "The creative industry in Colombia is the second biggest exporter of cultural and creative products in Latin America.
"The biggest exports are performing arts; including music, dance and theatre. It is a sector that is working very hard with the government in order to make it official.
"The chamber has other markets such as the Music Market, BOmm, which will have its third edition this year. We also have the artBOm which is a fine arts music and now in its 10th year, older than BAM or BOmm."
Adriana Parilla, Director of Creative and Cultural Industries