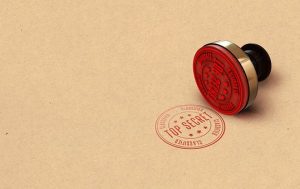 Last Friday, a
New York Times
article reported on declassified diplomatic cables that alleged ties between Álvaro Uribe and the Medellín cartel. We asked the report's author Nicholas Casey what the significance of the newly unearthed documents were and what the repercussions might be for him personally.
Nicholas Casey was in Maracay, Venezuela covering the elections there when we first asked him on the dangers of journalism in Colombia. A day later, after publishing a widely-read report on diplomatic cables from the 90s alleging links between former Colombian President Álvaro Uribe and the Medellín cartel, Casey added a new dimension of danger to his line of work.
The main allegation revealed within the cables–which was unearthed by Michael Evans at the National Security Archive in George Washington University–was that diplomats in the early 90s were concerned that Uribe had been funded by the Ochoa family, a clan with deep links to the Medellín cartel. The article goes on to quote one diplomat as having said "[m]embers of the Liberal Party, of which Mr. Uribe was a member, said he had ties to top drug families, including one who worked for the kingpin Pablo Escobar."
One cable mentions that diplomats heard from Alejandro Gonzalez, then senator in Uribe's own party, that Uribe "feared for his life because he was unable to deliver for his Medellín cartel mentors" in successfully brokering a deal between Escobar and the Colombian government for the cocaine kingpin's surrender.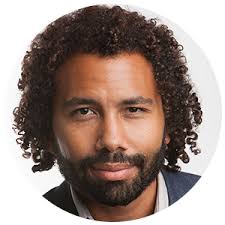 If Casey has opened himself to new dangers as a result of the article, the Andes Bureau Chief of the New York Times doesn't seem to be all that worried about it. "I can't predict ever if I'll be in danger," Casey wrote to us, "but I haven't received any more than trolling on Twitter, which was expected as Uribe has a militant base."
On the eve of the first round of the presidential election in Colombia, Uribe himself responded through Twitter, his favoured medium by which to communicate with his followers. The former Colombian president dismissed the report as "fake news" and that the American author behind it was a Santos-FARC sympathiser. He also uploaded a brief video where he adamantly denies any connection with Alejandro Gonzalez and that "My politics has been based on work, dedication and a dialogue with my fellow patriots. I've taken great care not to mismanage funds and receive campaign funds that have been declared with transparency and have been derived from honorable sources. Colombian journalist Luis Carlos Veléz of LA FM, though distancing himself from uribismo, also criticised the New York Times report, tweeting that the timing of the article was suspicious in having been published so close to the election.
Fake News, en elecciones, sin pruebas y con los chismosos muertos pic.twitter.com/q6wgV74ceP

— Álvaro Uribe Vélez (@AlvaroUribeVel) 26 May 2018
 "The news isn't fake, these are real cables." Casey said, in response to Uribe's tweets, adding that he'd reached out to three of Uribe's spokesmen prior to publication but received no response from them.
But given the previous rumours of Uribe's links to narco-trafficking, what do the new diplomatic cables show? And would they be sufficient evidence to initiate an investigation against the former President?
For his part, Casey doesn't see the revelation as a smoking gun that proves Uribe's guilt nor does he believe it would give rise to a prosecution. "The cables add more information to the complicated picture of Uribe in the 1990s and the diplomat's own doubts on a rising player in politics," he told us, "These are accusations, not evidence, but they still bothered diplomats because they were coming from Uribe's own Liberal Party."
Despite the accusations, which have been publicised in Colombian media as well,  Uribe retains a rarified space in Colombian politics with a deeply loyal base. On Sunday, his protégé Iván Duque took to the stage when declared winner of the the first round of presidential elections. When the winner made it a point to express his "gratitude, his admiration and his affection" for the former president, the crowd erupted to chants of 'Uribe, Uribe, Uribe.'
Uribe's detractors on the other hand will be more certain than ever that the former president was definitively enriched from the cocaine trade. Leftist candidate Gustavo Petro, who will face Duque in a runoff for President this June 17, derided Uribe's role in basing a government "on an alliance between politics and drug trafficking and therefore power, crime and violence." In an election of polarised extremes, both sides will look at the same reports and derive diametrically opposed conclusions. This most recent unearthing of diplomatic cables from the 90s will be no different.