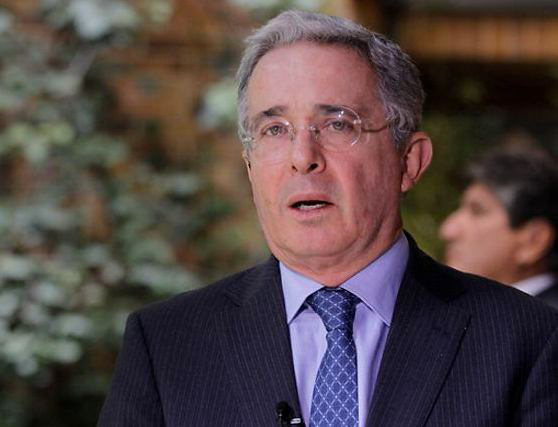 In a surprise move yesterday, former President Álvaro Uribe proposed for there to be a one-off 'extraordinary' rise to the minimum wage. Uribe, who is now Senator for the Centro Democrático, tabled the proposition as part of a larger bill to be debated before Congress.
Senator Uribe's motion to increase the monthly minimum wage was unclear on the details; specifically, on what the new minimum wage would be. Colombia's current monthly minimum wage is set at $781,242 pesos with many Colombian workers earning as little as $26,000 a day on the prescribed legal minimum.
Propusimos Estado austero y transparente, menos impuestos y más salario mínimo: hoy presentaremos el proyecto para un aumento extraordinario del salario mínimo

— Álvaro Uribe Vélez (@AlvaroUribeVel) 22 August 2018
"We have proposed an austere and transparent State, less taxes and a higher minimum wage: today we will present the project for an extraordinary increase of the minimum wage" Uribe tweeted, before publishing a wider proposal.
Uribe, however, did go on to say that any increase to the minimum wage would be conditional on its impact on inflation and whether the change would "substantially affect public finances."
Senator Uribe ended the brief proposition with the aim of having "a Christian economy, in solidarity, and without confrontation between employers and workers." The Ministry of Finance and the Ministry of Employment have yet to make a formal announcement on the Senator's proposition.
The seriousness of Uribe's proposition before Congress will be debated in the coming days, particularly as to whether the project is initially feasible or fits in within the party's larger economic agenda. If agreed to, President Duque can effect the wage increase by presidential decree alone.
The news comes as Duque began to unveil the early aspects of his economic agenda that may include a tax increase on middle and low-income earners. The aim of the Duque presidency will on the reduction of taxes on companies, however, in the bid to stimulate the economy and, presumably, allow for higher wages for workers.