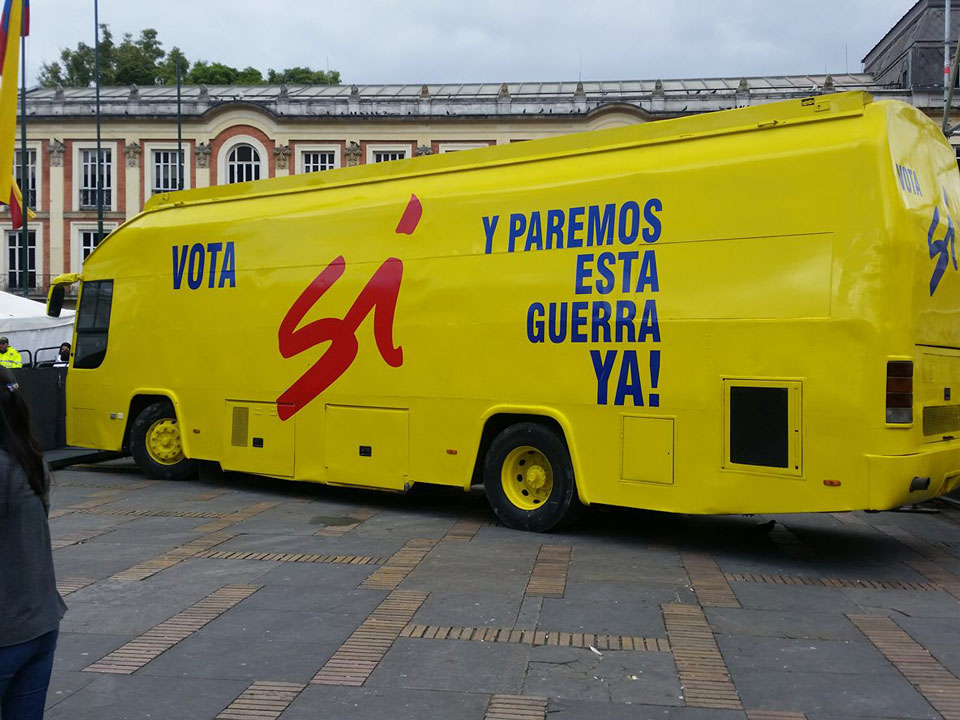 Today, September 26, President Juan Manuel Santos and FARC Commander
Rodrigo Londoño (also known as Timochenko or Timoleón Jiménez) will officially ratify the comprehensive peace agreement that was reached between the two parties in August.
---
Fifteen heads of state, 26 foreign ministers, 250 victims and over 2,500 guests will attend the symbolic seventy minute ceremony today at the Patio de Banderas del Centro de Convenciones de Cartagena.
Most of the attendees will be dressed in white, and the agreement will be signed using pens that have been forged from a bullet.
Meanwhile crowds gathered at the Plaza Bolivar in Bogotá today to celebrate the signing of the agreement.
Diana de la Rosa, representative of Globos por la Paz, who was present in the square told The Bogotá Post: "It is a 'chimba' [an amazing feeling], it's an indescribable emotion."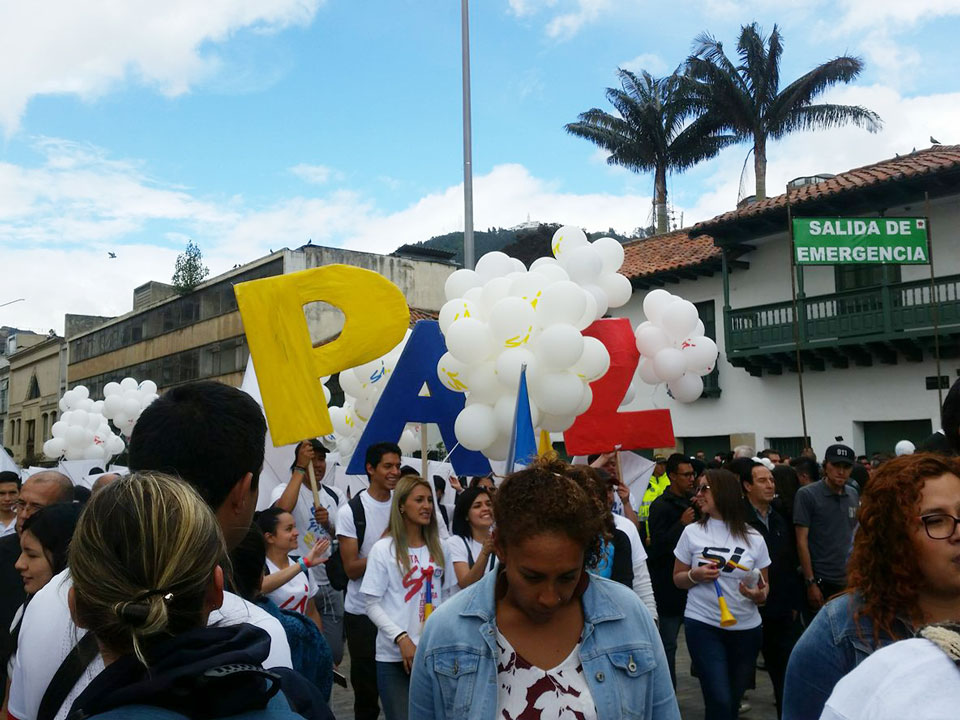 The historic moment is the latest in a series of historic moments that are inching the country towards the end of over 50 years of conflict.
Last week FARC members voted unanimously to approve the deal at a conference that brought members together from across the country.
The next step will be the plebiscite on October 2, in which Colombian people will have the opportunity to vote 'Yes' or 'No' to the question: 'Do you support the final accord for the termination of the conflict and the construction of a stable and lasting peace?'
Related: A farewell to arms
According to the agreement, today's formal ratification of the accord marks 'D-day' – and so the beginning of the six month process by which FARC members will begin to move into demilitarised zones.
For a detailed explanation what will happen now, read WOLA's article explaining the plebiscite.
This process will stop immediately if the 'No' vote wins on Sunday. If the 'Yes' is successful, the agreement will then pass to congress.
Many analysts see today's signing and the subsequent start of the demobilisation process as positive factors for the 'Yes' campaign.
---
Additional reporting by Donna Velasco