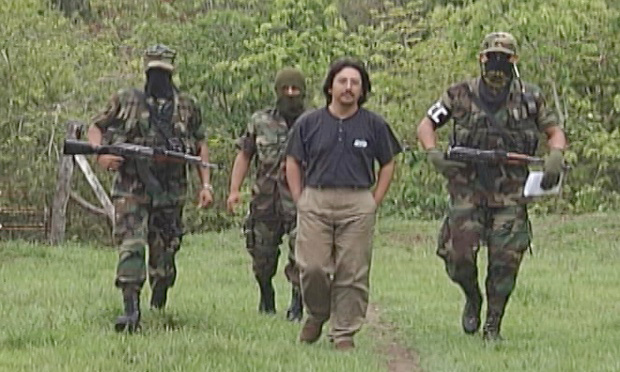 Trade Unionist Gilberto Torres says the oil giant was complicit in his kidnapping and torture by paramilitaries in 2002
---
A Colombian trade union leader is taking the oil giant British Petroleum (BP) to the high court in the UK, claiming the oil company was involved in his kidnapping and torture.
Gilberto Torres, 52, was kidnapped 13 years ago while driving home from an oil-pumping station in Casanare, eastern Colombia, and released after 42 days, only after workers threatened a general strike.
The court proceedings, which began last week, mark the first time a labour activist has been able to file a claim against a transnational company in the high court in London, The Guardian reported on its website on May 22.
Related: Paramilitary activity
Torres' lawyers believe his claim could pave the way for similar actions, the report added.
In 2002, Torres was on his way home from the El Porvenir pumping station, owned by pipeline operator Ocensa, when he was rammed off the road and thrown into the back of the vehicle at gunpoint.
What then ensued was 42 days of torture, humiliation and – according to his description – being eaten alive by red ants. He describes seeing an alleged FARC member being shot in the neck and dismembered with a machete.
Terry Collingsworth of the rights group International Rights Advocates, said, "This is the only case I have handled where the victim of the human rights violation actually survived".
Torres' kidnappers, a violent paramilitary group, were allegedly offered $100 million COP ($40,000 USD) for his capture.
The company has "vigorously" denied any involvement in the kidnapping. BP held 15.2 percent of Ocensa's shares at the time of Torres' kidnapping.
---
By Charlotte Mackenzie