South America's biggest gay club, Theatron, is the obvious choice for The Bogota Post's Pride edition, especially as it was the finishing point for the Pride march…
---
For many people, there is only one real club in Bogota: Theatron. As its name suggests, it is a place that inspires drama, dreams and debauchery.
The club attracts gay and straight fans alike – and is open on Fridays, Saturdays and some Sundays and weekdays. Saturday is the most  popular night, when the entrance is usually around $30,000 COP; an entrance fee that is pretty good value when you realise that it includes fashion, flamboyance and a free bar until 2am.
Originally a cinema, Theatron celebrated its 12th birthday just over a month ago, opening a new twelfth room as part of the celebrations. The club offers a main stage area (the cavernous  old theatre), an outdoor plaza and a number of smaller themed dance rooms – from electronic to salsa, reggaeton and latin.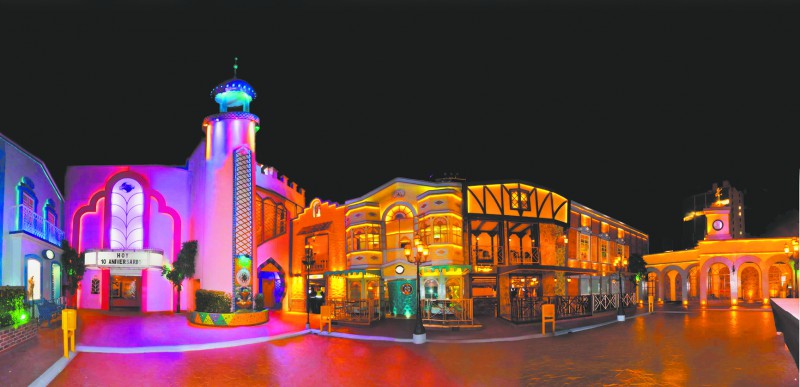 Upstairs there's a large men-only room playing "crossover" (a mix of pop and reggaetón) and above that a large roof terrace, a great place to recover your energy for another few hours of grinding and Cuba Libres. Less crowded than the plaza and with a fire pit and fountains, the terrace is a popular oasis of calm and cigarette sharing harmony (though this newspaper warns that both smoking and excessive alcohol consumption are bad for your health). Both of these areas are occasionally open to revellers of both sexes.
But, the main attraction to Theatron is not the craziness or the open bar. Or the plaza where you can cool down after the heat of the crowded reggaeton (popularly known as shaggaeton) room. It is the atmosphere of acceptance and fun – a place where you can talk to anybody, dance with anybody and where almost anything goes.
As one Theatron regular said, "It is unforgettable…. Something you have to do at least once during your time in Bogota." Or for some of us, something you have to do without fail every Saturday night!
---
By Christopher Outlaw & Emma Newbery