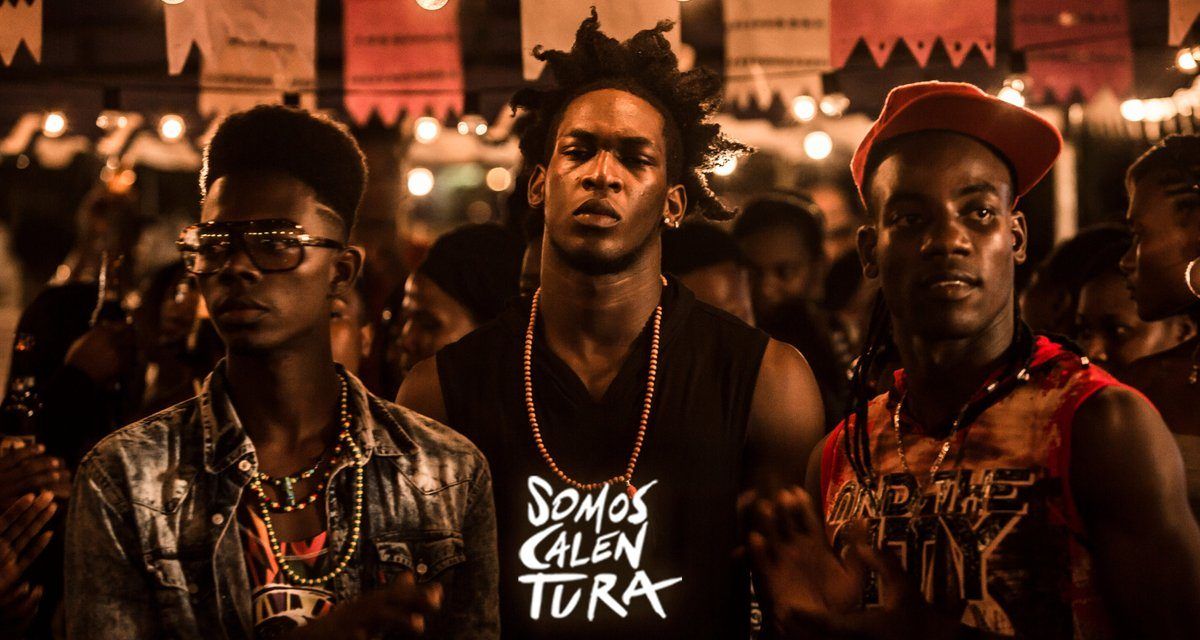 Caro Morales reviews Jorge Navas' latest film, Somos Calentura.
---
More than dance, more than music, more than soul, Jorge Navas' Somos Calentura, dubbed We Are The Heat, is a realistic portrait of the Colombian Pacific culture. It connects us with the big port city of Buenaventura, one of the poorest cities in the country, where people have to deal with violence and human rights violations on a daily basis.
The Colombian Pacific region is a place full of memory, where the jungle, the river and the sea connect in harmony. The resilience of its people represents a historic battle for the rights of the Afro-descendant communities and for keeping alive the traditions of a region that, despite the violence, stays strong thanks to its cultural wealth.
Related: Colombian film reviews
Somos calentura tells the story of a group of young dancers who, through hip-hop sounds and urban dance, try to escape the mafia violence that threatens to take away their future. Illegal activities are a profitable temptation for many of these people, but art is the antidote.
The film manages to reflect the dynamics of the region's new generations, particularly the way that the influence of modern sounds has not detracted from the musical traditions they were born into. Sounds of guasá, marimba and cununo rumble through the thick forest like a lullaby that calms the atmosphere.
The colour palette of the film is remarkable, and so is the soundtrack, of course. At times, it makes us forget that we are watching a drama about violence, that ghost that has historically persecuted Colombians. We let ourselves be conquered by the prodigious steps, the almost acrobatic choreographies and we witness the way that cultural expressions transform people's lives.
There are various groups and gangs that form part of the often violent society, but the dance competition levels the field – outside they may not get on but in the dance-off we see that they all come from the same roots. The dance floor is almost a battlefield where both sides can release all their rage, pain, melancholy and dreams. Dance becomes a scream of resistance: 'the Pacific lives'!
3.5/5 stars
Somos Calentura is in theatres now
---
Twitter: @caro_escarlata