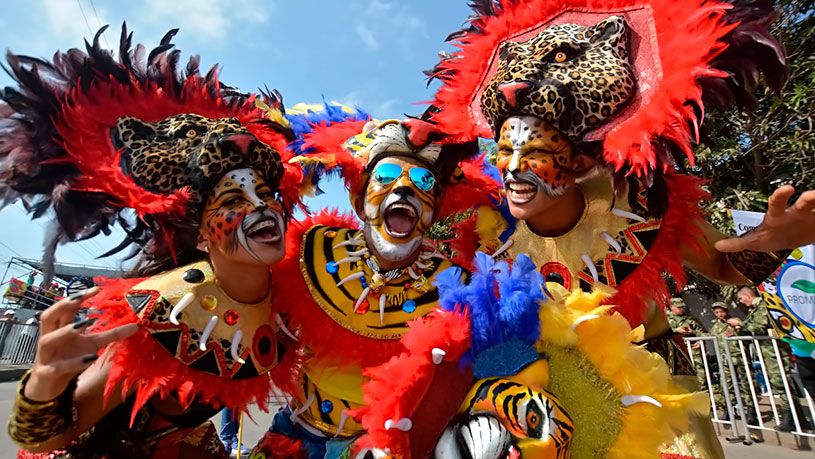 With so many Colombian festivals to look forward to throughout the year, it's best to get your travel calendar sorted early. Chris Erb races through some of the best and most unusual events to watch out for.
---
In our last edition, we looked at some of the Colombian festivals that take place during the holiday season. The new year has already kicked off with some exciting events, like the Carnaval de Blancos y Negros in Pasto, the Feria de Manizales and Cartagena's Festival Internacional de Música. So with 2016 and the first big Colombian festivals of the year behind us, here's a look at some of the many colourful events we can look forward to throughout the year. This is, of course, just a tiny sampling of some of what's on offer so if you find yourself with nothing to do over a weekend, ask around to see what festival is happening because you're highly likely to find one taking place somewhere in the country.
Fiesta Patronal Nuestra Señora de los Remedios
Riohacha
Now – February 9
The sleepy capital of La Guajira comes to life at the end of January as it celebrates a legend dating back to 1663 when it is said that the Virgin Mary helped calm the city's inhabitants when it was imperiled by a massive tidal wave. Between January 20 and February 9, the city is awash in festivities, including corralejas (a type of bullfight popular on the Caribbean coast), horse races and street parties.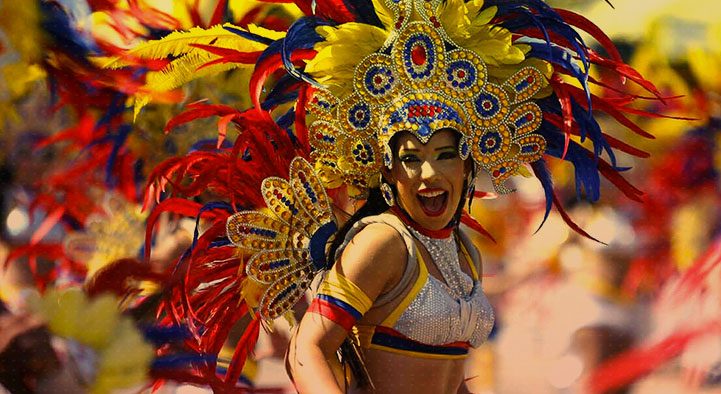 Carnaval de Barranquilla
February 25 – 28
Colombia is not as famous for its carnival culture as Brazil, but the Carnaval de Barranquilla is still one of the biggest of its kind and a good – and much closer – match for the likes of Rio de Janeiro. Festivities start about a month before the actual date in various neighbourhoods around the city but things really get going during the four official days between February 25 and 28. Expect colourful and creative costumes, amazing dancers and lots of music. The Carnaval de Barranquilla is one of those events that everyone should see at least once in their lifetime and, as its slogan reminds us, "quien lo vive, es quien lo goza!"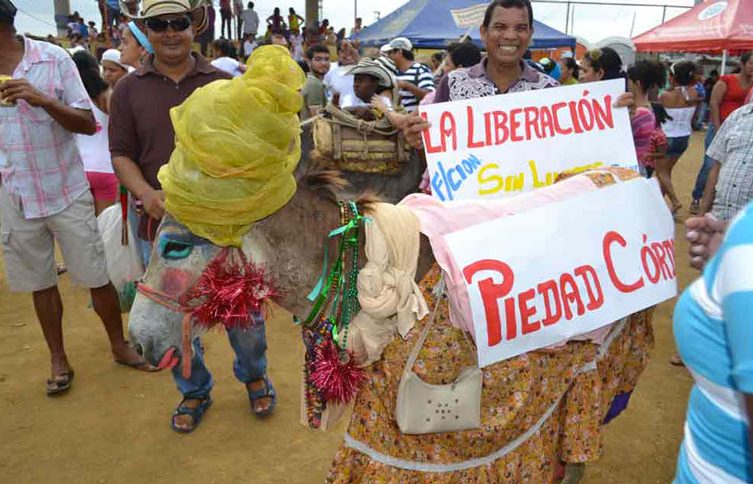 Festival Nacional del Burro
San Antero, Córdoba
April 15 – 16
This event, which celebrates the donkey, is one of the more unusual ones on the calendar. The people of the San Antero area use this hardworking and important animal as a symbol to recognise and honour the work of farmers in the region. The Festival del Burro is held on Easter Saturday and Sunday, and originally included a symbolic burning of Judas Iscariot, represented by a doll carried through the town on a donkey.
In its current format, the festival is an entertaining spectacle that includes parades of donkeys dressed up in colourful costumes, dance contests, folkloric presentations and cowboy music.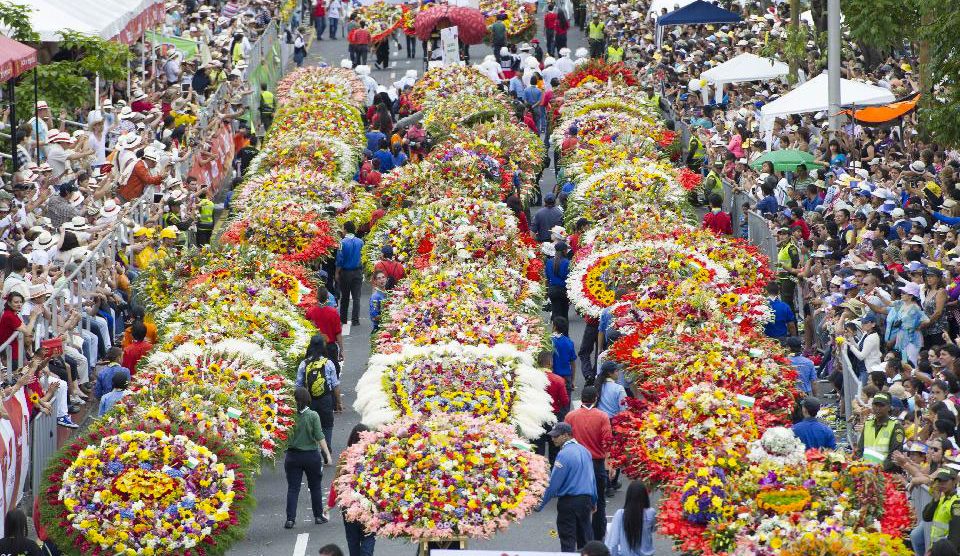 Feria de las Flores
Medellín
July 28 – August 6
Celebrating its 60th year in 2017, Colombia's most brightly coloured and perhaps the best smelling of Colombian festivals pays tribute to one of the country's most important exports. The biggest event is the flower parade when hundreds of people carry large displays or silleteros covered in flowers through the streets of Medellín. However, this festival features more than flowers, there will be over 100 events taking place in the city, including concerts and an antique car parade. It remains to be seen whether authorities will reintroduce the famous Cabalgata this year, as the controversial horse parade has been suspended since 2014. This year's musical guests are yet to be announced but if previous years' invites are any indication, there are sure to be some big names.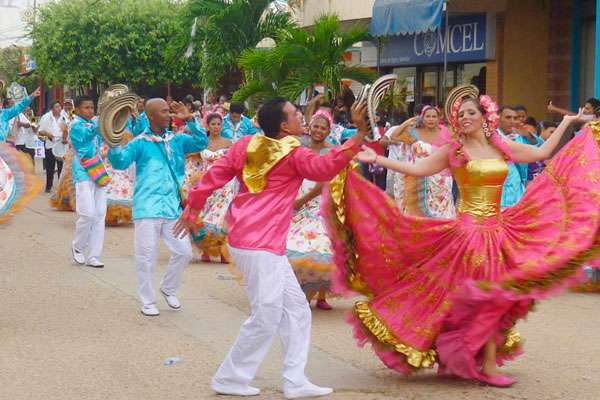 Festival del Porro
San Pelayo, Córdoba
June 29 – July 3
This lively bonanza celebrates porro, a music and dance style from Colombia's Caribbean coast, where papayeras entertain festival-goers with their beats played mainly on wind instruments. The event brings together hundreds of bands and on the third day they all head down to the cemetery where they lay wreaths for the musicians who have passed away, many of them in the form of instruments.
Festival de Música del Pacífico Petronio Álvarez
Cali
August 13 – 20
While Cali is known as Colombia's salsa capital, it's not the only music that the region is famous for. 'El Petronio' celebrates the country's Pacific culture, bringing together a vibrant mix of music, food and dance. You can expect to be pulled into a whirlwind of marimba and chirimía tunes in what is both a huge party and an important cultural gathering that keeps the mostly oral Afro-Colombian traditions alive. Although many generations away from their ancestors who arrived in the country as slaves, the culture still shows through in amazing dress sense, hairstyles, food and of course the sounds. Beware of the viche – part medicine, part alcohol – that comes in various flavours.
Green Moon Festival
San Andrés
September 2 – 9
Between September 2 and 9, the tiny island of San Andrés will play host to music from the archipelago and across the Caribbean. This is a great time to get to know and enjoy the beautiful island of San Andrés as there are also workshops and demonstrations of local cuisine. Best of all, the main show is completely free!
World Salsa Festival
Cali
September 12 – October 18
People come from far and wide to enjoy Colombia's biggest festival dedicated to all things salsa. Seasoned dancers can go toe-to-toe with some of the world's best while those who are still learning can participate in workshops offered by Cali's many salsa schools. And those who are spectators rather than movers will be dazzled by top class performances taking place throughout the city.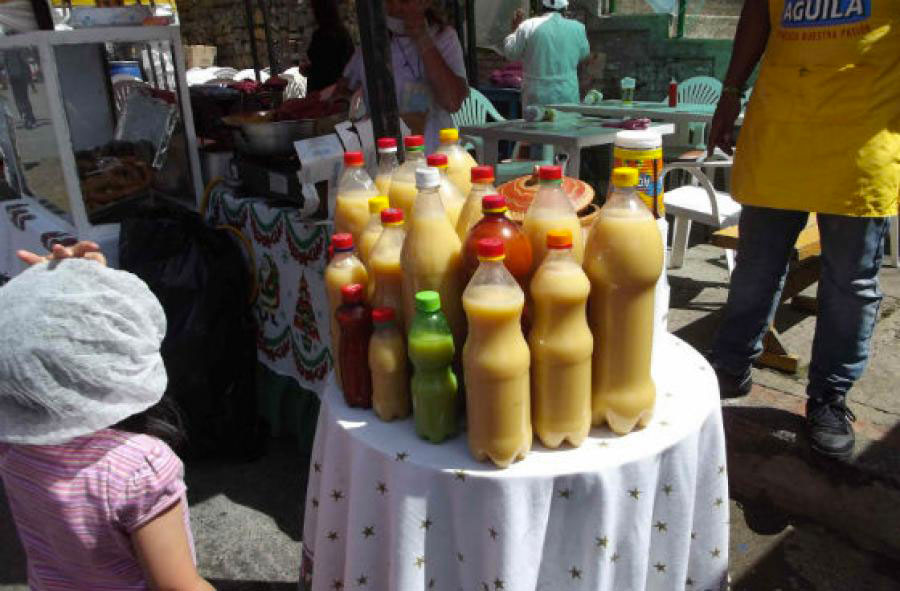 Festival de la chicha, la vida y la dicha
Bogotá
October – to be confirmed
Every October, residents of La Perseverancia celebrate the traditional corn-based alcoholic beverage of chicha. Most of the city's chicha comes from this working class neighbourhood and is a source of income for many of its families. While enjoying this Andean speciality, the narrow streets of the neighbourhood, just north of the centre, will overflow with parties, street theatre and local music.
Festival Internacional de la Cultura de Boyacá
Tunja
End of October/beginning of November – to be confirmed
This is one of the few Colombian festivals outside of Bogotá with an international focus. With over 500 events from art, literature, music, dance and theatre from around the world, there is sure to be something for everyone. This year's date hasn't been set as of yet but the festival usually takes place during the last week of October and the first week of November.
---