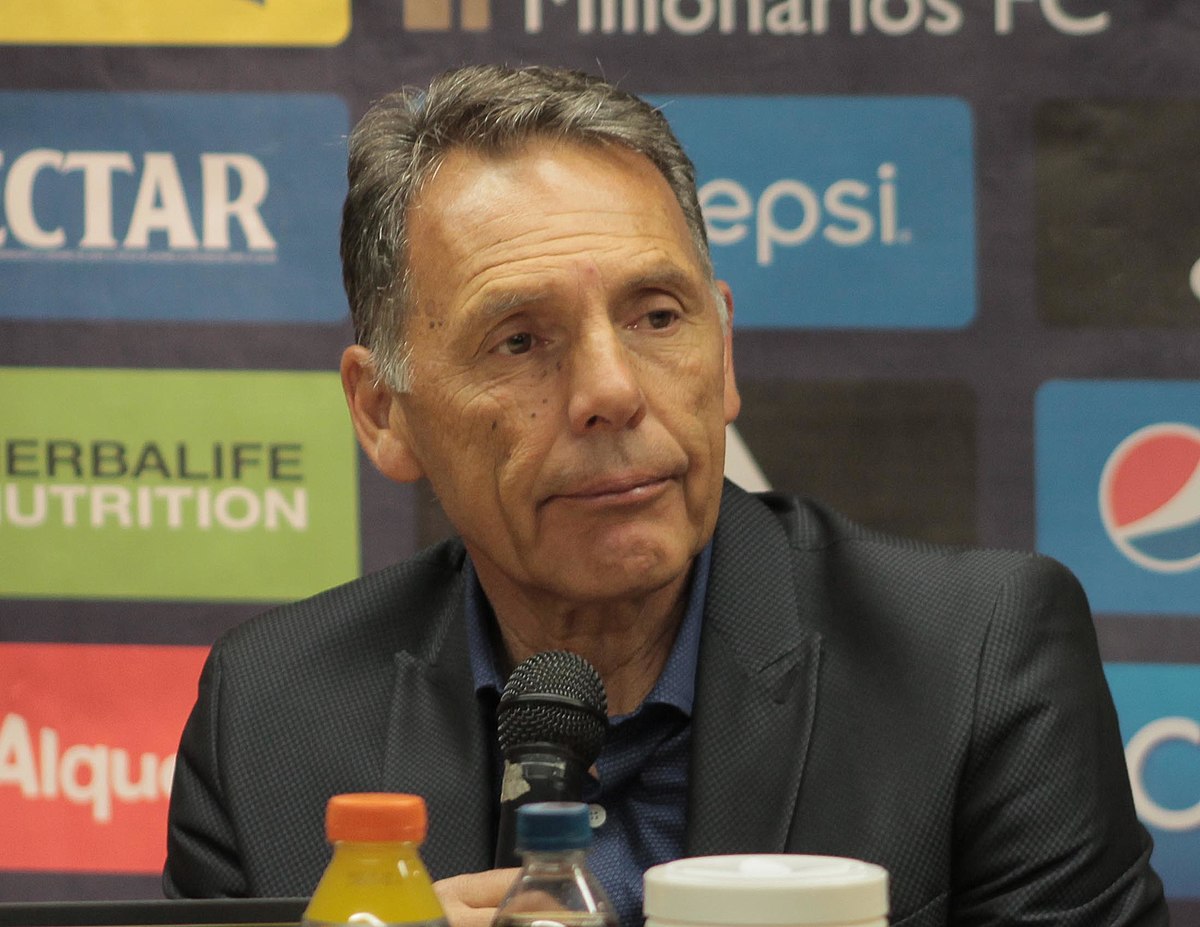 Atlético Nacional comfortably sit in the lead as we head into the last quarter of the season, followed by Deportivo Cali and Junior, while the Bogotá teams haven't been able to continue on their good end of 2017 season and could miss out on the top eight that qualify for the season finale playoffs. Cafeteras off to a flying start at the Copa América.
---
In the first season of 2018, only Atlético Nacional have been fairly consistent, while the rest have interspersed great victories with improbable defeats. Los verdolagas are faring well under new manager Jorge Almirón. It is rumoured that the Argentine manager doesn't get along very well with key players such as Macnelly Torres and Dayro Moreno but so far that hasn't affected the results yet.
Goalkeeper Fernando Monetti has been a decent replacement for Franco Armani and Almirón's signings from Argentina, Diego Braghieri, Rafael Delgado and Gonzalo Castellani have all adjusted well to the Colombian league. The biggest surprise was the arrival of Jorman Campuzano straight from the second division, the 21-year-old central midfielder slotted in seamlessly and is one of the first players on the team sheet.  
Deportivo Cali are second in the table after winning four games in a row. At home they have been unbeatable, only dropping points in the opening game and winning the following six, but the away games were problematic until the end of March when they collected their first points, followed with another victory away from home. Los Azucareros have the league top goalscorer in 37-year-old Argentine José 'Pepe' Sand. Playmaker Nicolás Benedetti is also in fine form, putting himself firmly in the shop window for a transfer overseas.
Junior de Barranquilla is also one of the favourites, although the golden tandem from last year, Yimmi Chará and Teófilo Gutiérrez, haven't found great form yet this season. Central playmaker Victor Cantillo is still one of the best players but due to Copa Libertadores duty and his call-up for the Colombian squad he has only played 3 league games so far, managing to get sent off in one of them. El Tiburón are very likely going to make the playoffs, but will do that without manager Alexis Mendoza, who was given his marching papers.
In Bogotá things are very different. Both Millonarios and Santa Fe are sitting outside the playoffs, Los embajadores' successful manager Miguel Ángel Russo has missed the entire season so far as he picked up a nasty infection and had to fully recover before being able to be with the team again. Russo is expected to be back soon, and with five games to go they could still sneak into the top eight and qualify for the playoffs.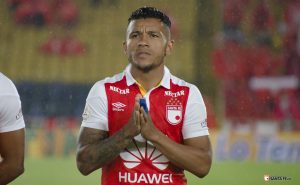 Independiente Santa Fe have been very irregular as well this season and are far from qualifying for the playoffs. Los Cardenales have a very thin squad and with the Copa Libertadores duty as well they haven't been able to rest players and keep their level high. Striker Wilson Morelo had a raging start to the season with nine goals in four games between the league and Copa Libertadores, but although he isn't playing terribly, the goals have dried up. The defence is also leakier than last year, making them an outside shout to qualify for the playoffs.
Once Caldas dropped back after their great start to the season losing four in a row, but El Blanco Blanco have found winning form again, making them a strong contender to make the playoffs.
World Cup watch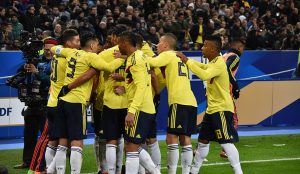 The World Cup is closing in with only two months to go and the outline of the World Cup squad is slowly becoming clear. The friendlies versus France and Australia gave some interesting insights. The victory over France after trailing 2-0 was a spectacular one. In the first half they looked very vulnerable on the left side and the midfield was completely overrun, but they regrouped and got themselves back into the game.
Mateus Uribe, currently active for América in Mexico, made a good impression and is close to assuring his place in the World Cup squad. Boca Juniors midfielder Wilmar Barrios, who plays slightly more defensively, played the full 90 minutes versus Australia and seems a sure shout for Russia as well.
Related: Colombia takes stunning victory over France
The other player who made a good impression is José Heriberto Izquierdo. The inverted left-winger, currently playing in the Premier League with Brighton, came on against France and won the decisive penalty for Los Cafeteros. Miguel Borja had a night to forget against Australia, hitting the woodwork twice and missing a penalty, but overall he created so much danger that he is probably ahead of Carlos Bacca for a place in the World Cup squad.
José Pékerman will have to provide a provisional World Cup squad of maximum 35 players on May 15 and after a week-long training camp on June 4, he has to reduce it to the 23-man-squad that will travel to Russia.
Women's Copa América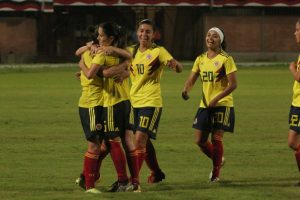 The Colombian women's team had a flying start of the Copa América in Chile, battering both Uruguay and Paraguay and drawing against the hosts. Catalina Usme is the player of the tournament so far. The América de Cali striker leads the top goalscorer table with eight goals in her first three games.
Four years ago Las Cafeteras finished second in the tournament, just behind South American favourites Brazil. The tournament continues with a final group stage taking place between April 16 and 22, with Colombia going for their maiden Copa América title.
---