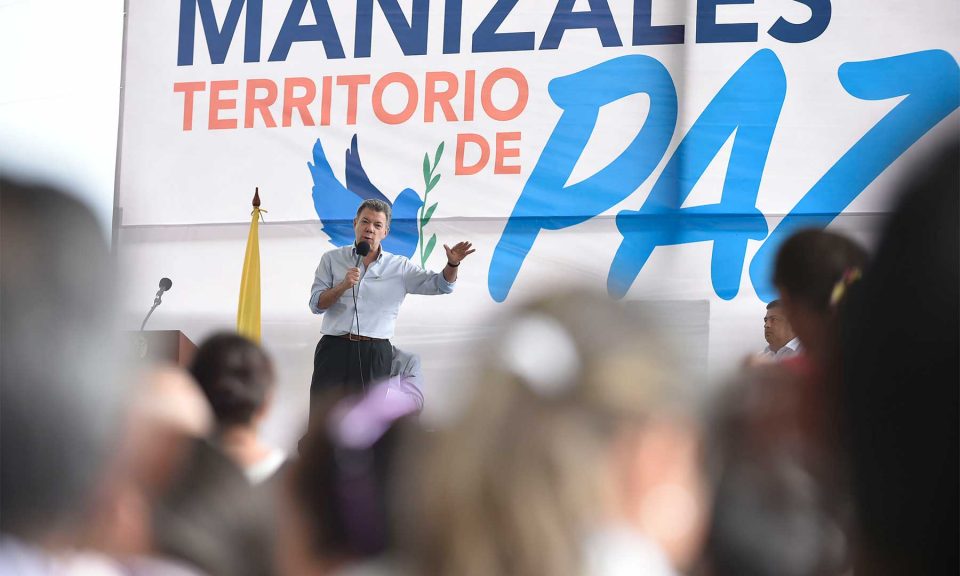 At noon, tomorrow (June 23), world leaders will gather in Cuba to witness another historic moment in Colombia's three and a half year peace process
---
President Juan Manuel Santos and FARC commander, Timoleón Jiménez will be in Havana to sign a groundbreaking agreement that the Minister of the Interior, Juan Fernando Cristo described as "the beginning of the end of war in Colombia."
According to a joint communique, the two sides have reached an agreement on a final and definitive bilateral ceasefire, the abandonment of arms, security measures against paramilitary organisations and the prosecution of criminal behaviour that may threaten the implementation of peace agreements.
Cuban President Raúl Castro and Norwegian Foreign Minister Borge Brende will represent the two guarantee countries, while Ban Ki-Moon, Secretary General of the United Nations will fly in as a special guest.
The presidents of Chile, Venezuela, the Dominican Republic and El Salvador will attend along with special representatives from the United States and the European Union.
Speaking at the Presidential Palace today, Cristo said, "We are now entering the final stretch towards the final signing of a definitive peace agreement for all Colombians."
President Santos told media that he hoped a full peace deal could be signed by the country's independence day on July 20. Commentators think this may be optimistic as there are still several issues to be resolved before the conflict that has spanned over half a decade and left over 220,000 dead will finally end.
One is the mechanism by which any deal would be endorsed by the Colombian public. The Government are pushing for a plebiscite, which needs to be approved by the constitutional court, while the FARC would like to see a constitutional assembly.
There's also the issue of political participation post conflict, and the outcome of the public vote, in whatever form it takes.
Santos called on the public to support peace at an educational event yesterday in Manizales saying, "This peace is not mine, this peace is not my government's, this peace is yours."
The news has not been universally welcomed. Former president, Álvaro Uribe who has recently been campaigning across the country to collect signatures against the deal said, "Santos will sign, unauthorised, whatever the FARC demand out of vanity, the future of democracy doesn't matter to him."
---
By Emily Hastings