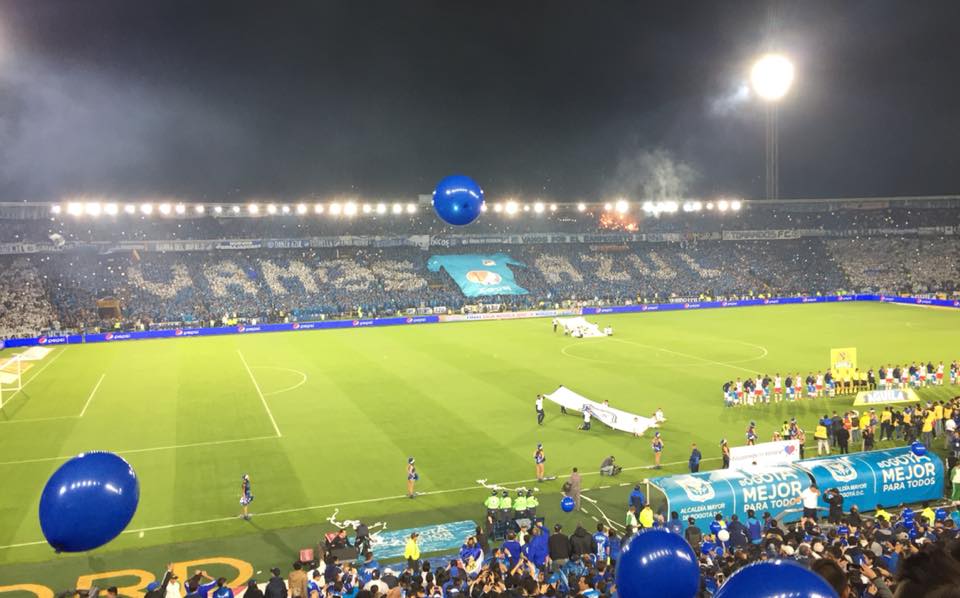 On January 31, the Colombian football year opens with one of the tastiest derbies in the country. Title holders Millonarios receive Apertura titlists Atlético Nacional in the first leg of the superliga. The opening of the 2018 Colombian football season takes place in El Campín stadium in Bogotá with the return to be played in the Atanasio Girardot stadium in Medellín on February 7.
---
With their fifteenth Liga Águila title, Millonarios finished a title drought of five years. In an all-Bogotá final los embajadores got the better of Santa Fe. For the most part, Manager Russo managed to keep the champions' team together, but there have been some changes. Uruguayan goalkeeper Nicolás Vikonis, one of the heroes in the final, is off to Mexico, where he will play for Puebla. His replacement is the sensational 19-year-old Venezuelan goalkeeper Wuilker Fariñez, who almost single handedly kept Lionel Messi, Luís Suarez, Falcao and companions from scoring in the final four World Cup qualifiers. With Santiago Montoya from Tolima, César Carrillo from Jaguares and Roberto Ovelar from Junior, if anything, the side looks even stronger than last year ahead of the Superliga.
Related: Millonarios wins Liga Aguila title
Nacional saw manager Juan Manuel Lillo resign after a disastrous defeat at the hands of Tolima in the quarterfinals of last season, and replaced him with Jorge Almirón from Argentina for this year. In the middle of their preparation for the new season, the team saw star Argentinian goalkeeper Franco Armani return to his home country to play for River Plate, but negotiations to keep top goalscorer Dayro Moreno at Nacional had there result and he signed for another year. Rightback Helibelton Palacios joined the side from Bruges and Argentinian defender Diego Braghieri joined his manager from Lanús to Nacional. More signings are expected in the coming days as fans are already complaining about the lack of a competitive team.
The other 18 teams are also in full preparation for what could well be another spectacular season before the World Cup starts. In the next edition we'll bring you a comprehensive preview on what this season is likely to bring.