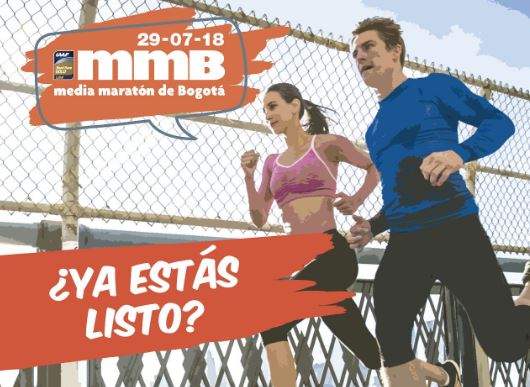 Alejandro González worked at a local consultancy firm in Bogotá for just over 10 years. One year, his company decided to organise a team to enter a race in the hope of raising money for charity. Since then, running has been an important part of his life. Two years ago, in what he describes as a "moment of personal and professional realisation," he decided to set up Sportlab, a training centre for athletes in Bogotá.
Through Sportlab, González discovered Soy Doy, the foundation with whom he is now working as a volunteer. Soy Doy is an NGO that develops sustainable projects focused on nutritional well-being for children in Colombia. The not-for-profit currently work with vulnerable and malnourished communities in Santa Marta and Cundinamarca, providing them with the equipment, training, and coordination with medical professionals that they need.
For the past few years, Soy Doy has been the chosen charity for the Bogotá Half Marathon, one of the most important races in Latin America, says González. This works in two ways. Firstly, any competitor looking to sign up and enter the half marathon will be offered the option to make a donation to Soy Doy through the website. On the other hand, the organisers of the Bogotá Half Marathon have given the NGO a sum of money to encourage them to sign as many people up for the race as possible.
Soy Doy are currently working on building a team of runners for the half marathon, which will take place on 29th July. The team will be comprised of members of the public who like the idea of setting themselves a personal challenge, as well as helping the foundation, and businesses that Soy Doy plan to approach.
Runners that sign up to take part on behalf of Soy Doy will also receive benefits themselves, in the form of information to help with their training and nutrition before the race, queue jump access and exclusive use of the Soy Doy tent, which will be located in Parque Simon Bolivar on the big day.
As a charity, Soy Doy works not only in nutrition but also in entrepreneurship. This year, they are looking to invest all of their profits from the half marathon into a program focused around entrepreneurial mothers from the sector of El Codito, Bogotá, where the foundation currently have a project set up. Soy Doy will then provide the mothers with financial resources, basic materials and consultancy needed to set up their own sustainable business.
A few months ago, the NGO ran a competition between various different designers to compete for the design of the kit. This year, Soy Doy's profits will come from sales of t-shirts that have been exclusively designed for the half marathon training and the race itself.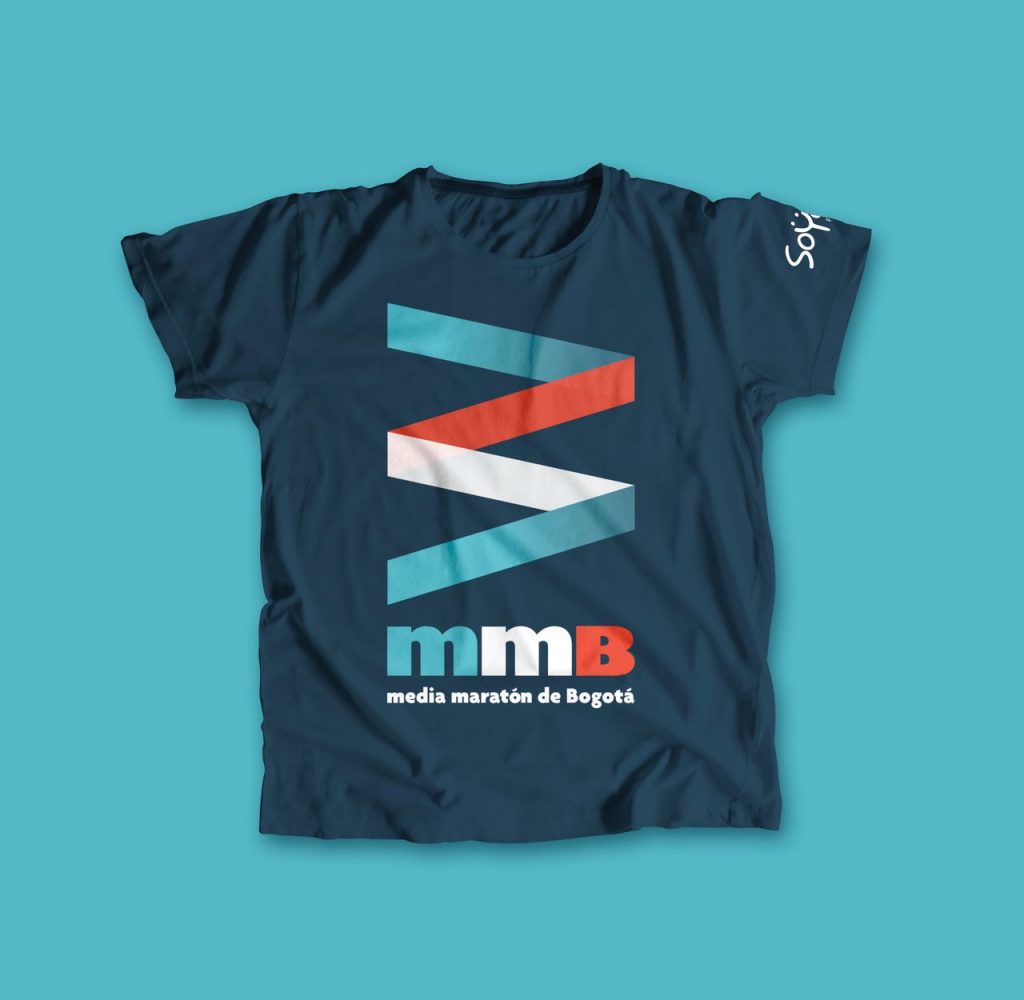 The Bogotá Half Marathon aims to make itself accessible to runners of all abilities, and for this reason, competitors are eligible to sign up for either the full 21km or a shorter 10km. Both races start and end in Bogotá's Parque Simón Bolívar. The 10km route will stick to a smaller region south of the park, and the full 13-mile route will take a loop around the city, winding past the El Campín stadium, up Calle 26 towards the Avenida Séptima, following it along until Calle 72 and then leading back towards Simón Bolívar park.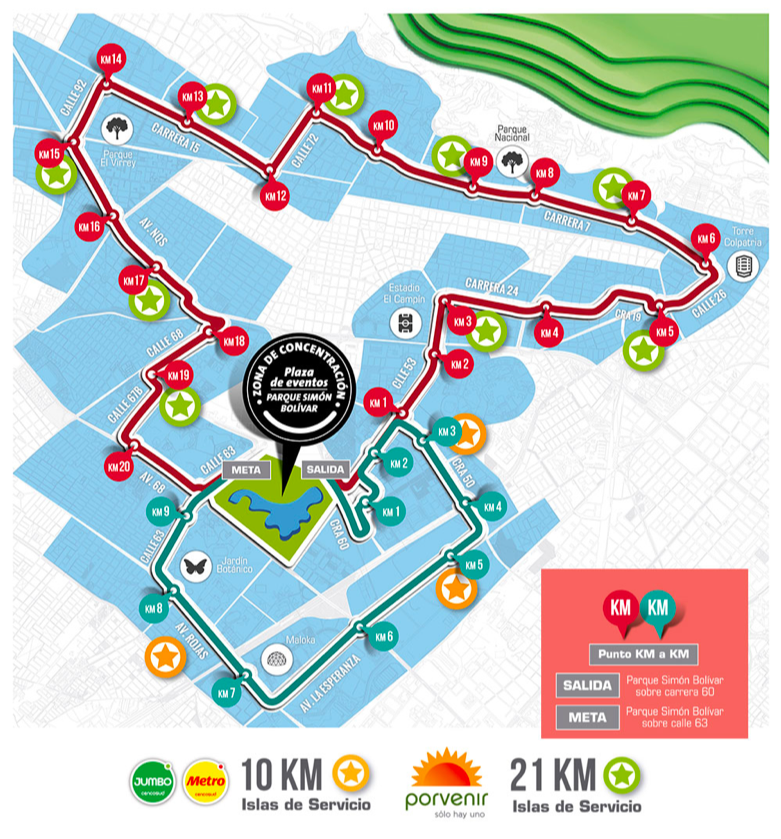 Teaching children how to live a healthy lifestyle was one of González' missions when setting up Sportlab. According to a report published last year by ENSIN (The National Survey for Nutritional Situations), 56% of Colombians between the ages of 18 and 64 are overweight or obese. Over half of Colombian homes do not offer sufficient access to the foods necessary to eat a healthy, balanced diet, and seven out of ten school children lead sedentary lifestyles, spending excessive time in front of screens.
Sportlab founder González attributes these statistics to different lifestyle factors, the first being that some children may not have enough space, the correct type of space, nor the encouragement from their families to do regular exercise. He also emphasises that within the Colombian state education system, the lack of resources and space available is not enough to be able to make a significant difference to children's' lifestyles during school hours. As a result, he says, from a young age people learn bad habits, which are then very difficult to change as adults.
"I think there is still a lot more to be done, but I think we are at a good stage in the sense that these topics are becoming more and more important," he told The Bogotá Post.
González also emphasised how the concept of healthy living does not consist solely of exercise. "There is a big challenge facing us in terms of teaching people what it means to have a healthy diet," he said, explaining the tendency to believe that healthy diets are linked only to certain foods or specific ways of eating. A balanced diet should consist of eating normally, he stressed, with reasonable sized portions that correspond to the amount of physical exercise a person does.
For now, his goal is to focus on forming as big a team as possible to run on behalf of Soy Doy around the streets of Bogotá on Sunday 29th July. The half marathon will see around 42,000 runners participate and organisers hope to see around 622,000 live spectators, as well as 2,000,000 people tuning in at home. For those still wanting to sign up, it is possible to do so until the day before the half marathon. The 21km event will begin at 9.30am and the 10km at 10.30am.