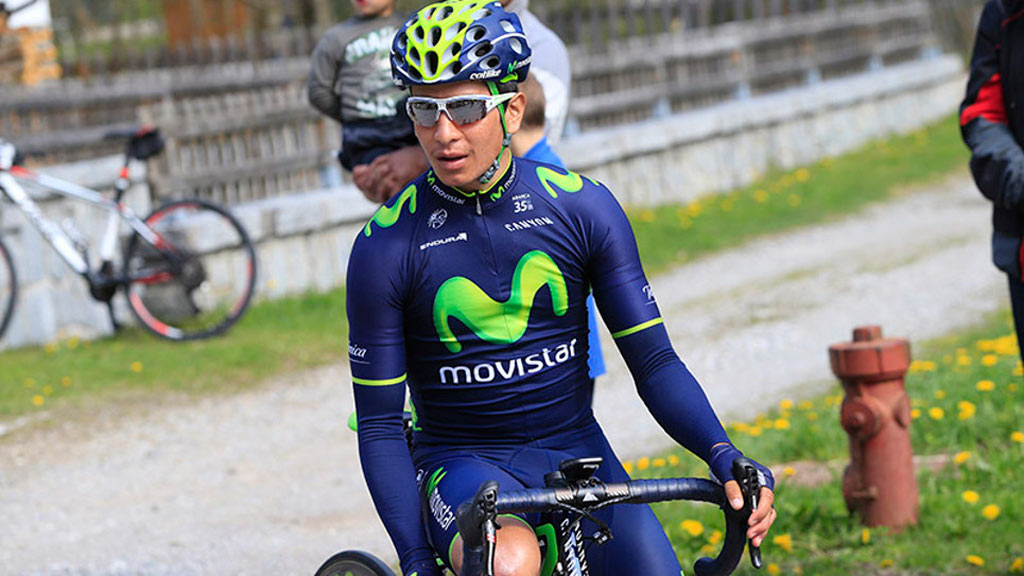 Escaping from Europe's winter, the cycling peloton descended on sun-baked Argentinian soil through the picturesque landscapes surrounding San Luis. After the fast prologue of the team time-trial, we could again enjoy watching the enormous potential of the new sprinting wonder-kid from Colombia, Fernando Gaviria. His power was so intimidating that before raising his arms in triumph, he managed to look back at his defeated opponents: Who did he see, fading at the back of the sprint group? The current world champion, Slovakian Peter Sagan.
Dayer Quintana has won this year's edition of the Tour de San Luis. In one of the first big races of the year, the younger brother of cycling star Nairo Quintana, pipped his brother and the rest of the peloton to the post in the multi-stage event held between January 18 and 24 in Argentina.

Dayer ended 20 seconds ahead of home cyclist Eduardo Sepúlveda and 35 seconds ahead of Nairo. Miguel Ángel López finished fourth, with Rodolfo Torres in sixth and Janier Acevedo in eighth, all ahead of former Tour de France winner Vincenzo Nibali, highlighting Colombia's dominance.
Unfortunately, stage 5 saw Gaviria and many other favourites involved in a massive pile-up. Adriano Malori from Team Movistar came off the worst with severe head injuries. He subsequently spent several days in an induced coma in a local hospital. He is now fully conscious and aware, following a normal pattern of recovery.
Stage four and six decided the general classification. On the first occasion Dayer Quintana was sent up the road, to prepare a launch pad for his brother Nairo's  decisive attack. That never materialised, as Nairo did not manage to bridge the gap across to his sibling and suddenly Dayer became the more solid card to be played by Team Movistar, winning the fourth stage in some style.
During the second occasion, the full display of the Quintana brothers' climbing prowess could be seen on the so-called queen stage where they both left the peloton far behind, being accompanied only by fellow Boyacense, Miguel Ángel López, who ended up beating the brothers in the final sprint to take the stage.
With that result, Dayer secured his maiden multi-stage race win. Whether he is even more talented than his brother, the youngest of the two responded, "I can't compare myself with Nairo, it is like comparing a car from 1980 with one from 2016. I have to keep dreaming about that, and if don't get there, I will have to die trying."
Dayer claimed the victory and Nairo got through his first preparation race in very good form. Job done. The question now is: Will they follow in the footsteps of the Schleck brothers from Luxemburg, becoming the next successful brothers in professional cycling?
---
By Arek Peryt