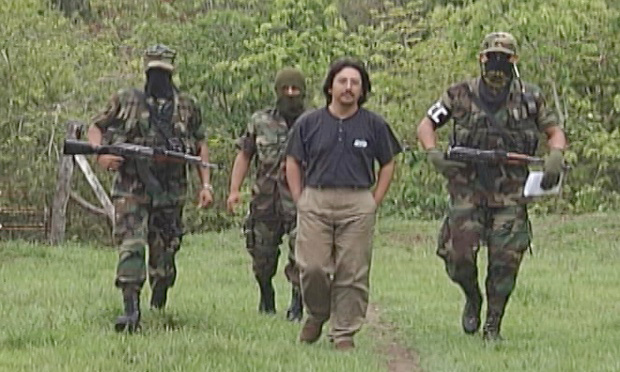 Twelve years after his kidnap and torture, Gilberto Torres takes BP to court in the UK, accusing them of 'allowing it to happen'. Charlotte Mackenzie investigates…
---
Former union leader Gilberto Torres is charging the oil giant for damages from the time he was working on the firm's El Porvenir plant. He alleges that the company Ocensa – in which BP held a 15.2% stake at the time of Torres' kidnapping – paid the paramilitaries who held and tortured him for 42 days.
Colombia's Casanare department sits on top of the complex pipeline criss-crossing the country, pumping crude oil to be refined or exported. As hundreds of multinationals flooded to Colombia from the late 1980s onwards, at the height of the country's oil boom, British Petroleum (BP) was no exception.
At this violent time in Colombia's history, thousands of people were displaced or murdered, and few have been able to get justice.
Last month, one man began a high court battle in the UK against BP for their part in his kidnap. His case is being championed by the Deighton Pierce Glynn law firm, International Rights Advocates and The Guardian newspaper who obtained secret court videos from the kidnappers' trial.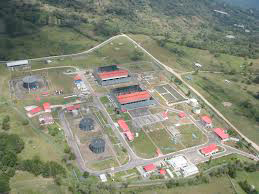 Torres' experience is by no means unique: UN figures suggest that 3,000 union activists have been murdered in the past 30 years in Colombia and that 6,000 more are missing.
What is unusual about Torres' case is that he survived to tell the tale, and that his story is supported by video evidence that has been given in a Colombian court.
Terry Collingsworth, from International Rights Advocates commented that, "This is the only case I have handled where the victim of the human rights violation actually survived."
In The Guardian's video, Collingsworth explains that this case is the tip of the iceberg, describing it as, "One of countless cases where union leaders have been murdered by paramilitaries acting on behalf of private enterprises including multinational companies."
Torres' story
It is 2002 and trade union leader Gilberto Torres is on his way home from the El Porvenir pumping-station on a balmy evening. After beeping a greeting at the pipeline security staff's van – operated by Ocensa – he was rammed off the road and shoved into the back of the speeding vehicle. What then ensued was 42 days of torture and humiliation. He describes being put in a hole and literally being "eaten alive" by red ants. He also explains how he was forced to watch a supposed FARC member being shot in the neck and dismembered, his lifeless body punctured by a machete.
Torres' kidnappers, the ACC, are a branch of the notorious paramilitary group the United Self-Defense Forces of Colombia (AUC). According to the court videos obtained by The Guardian, they were offered COP$100 million for the murder of the union leader.
In the video, paramilitary commander Josué Darío Orjuela Martínez, provides testimony saying that it was Ocensa and Ecopetrol who asked them to "seize him, kill him and make him disappear."
At the time, Torres represented 400 pipeline workers. Three months previously, he had organised a strike because of the murder of another trade union leader, Aury Sara. He had been receiving regular threats – both via phone and in person.
Ocensa, Ecopetrol and BP
In 2012, Torres filed a lawsuit against BP in the USA, which he withdrew when a similar case was dismissed. (The other case involved an individual who was taking action against Shell). In November 2014, he began the court proceedings against BP in the UK that are now being heard in the High Courts.
Ocensa was founded to build a 515 mile-long pipeline through Colombia. They worked in partnership with Colombia's own state oil company, Ecopetrol, BP and other international oil companies.
While the video trial evidence names Ocensa and Ecopetrol, according to The Guardian, Torres' accusation is that BP had knowledge of the human rights abuses. He claims that BP knew about what was happening and did not take action to prevent it.
Torres has raised money for his trial through CrowdJustice, a legal crowdfunding site. There, he states, "BP or its subsidiaries have a responsibility – they were connected to the training and financing of the local Colombian army brigade for many years. I believe the army worked in conjunction with the paramilitaries who kidnapped me."
BP has denied the accusations and when contacted, a spokesperson released the following statement: "While BP deplores what happened to Sr Torres, we categorically refute any allegation that BP had any involvement with or knowledge of the incident or somehow 'allowed it to happen'."
They added: "BP now has no upstream oil and gas operations in Colombia, but throughout its time there publicly and repeatedly condemned acts of violence and terrorism. At the time of the incident affecting Sr Torres, BP was a minority shareholder in Ocensa and had no part in operating the Ocensa pipeline."
BP is also still embroiled in a now seven-year old dispute involving Colombian farmers for a USD$26.8 million payout, over charges that construction of the very same Ocensa pipeline ruined their crops and livelihood during the 1990s. The case opened in the UK in October 2014.
"The company (BP) came along in 1996 and cut a swathe through the delicate land where the claimants live in order to drive their pipeline from the oilfield in central Colombia to the sea," Alexander Layton, QC for the farmers, said in his opening submission.
BP has no current operations in Colombia. Whether this is due to the global reduction in oil prices or events over the past 12 months, or a combination of factors, the firm is now looking to the Russian and Iraqi hydrocarbons markets.
What next?
It is cases such as that of Torres and the farmers which show a darker side of Colombia's thriving oil and gas industry.
While Torres was lucky to escape with his life, the continued threats forced him to leave Colombia after his release, and he now lives in exile. The strain of what happened caused his marriage to break down, and he now lives apart from his wife and son.
He says he is determined to hold these powerful companies to account. The court case in the UK is ongoing, and Torres plans to take it further. On May 13, he received permission from the High Court to take action in Colombia against Ocensa.
It will be interesting to see whether, after 12 years of campaigning, Torres finally gets someone to answer for the emotional scarring he has suffered as a result of his terrible ordeal.
As paramilitary presence looks set to remain an underlying threat to the country's oil and gas sector, a winning case could provide a glimmer of hope to the millions of unwitting victims, caught in the crossfire of Colombia's internal violence.
---