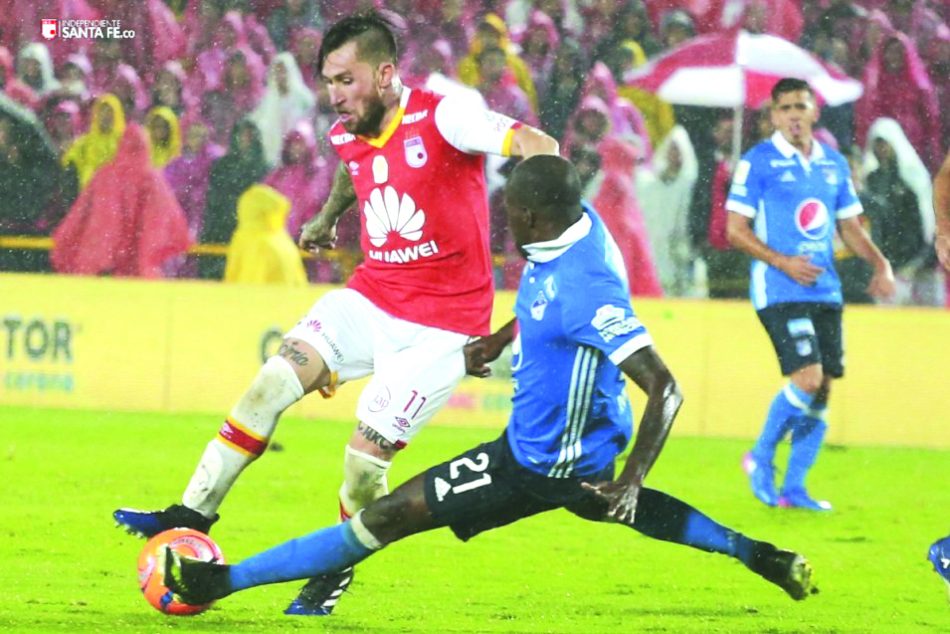 Colombia back on track for World Cup qualification
During the international break in March, Los Cafeteros did great business on their way to the World Cup Finals in Russia 2018. Pékerman's boys started with a hard fought 1-0 victory over Bolivia, who had rested the majority of their lineup to prepare for the home game against Argentina. Five days later, Los Cafeteros continued with an impressive 2-0 victory over Ecuador in Quito.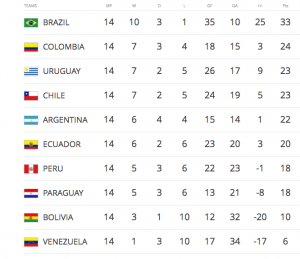 With favourable results in the other games – none of the other teams behind already-qualified leader Brazil took more than three points – Colombia now find themselves in second place with the top four qualifying directly for the World Cup Finals and the number five going to a play off against the winner of the Oceania group.
Two victories in their last four games seems like it will be enough for the Tricolor. Next up for Colombia is the difficult away game against the already eliminated bogey side Venezuela on August 31, followed by home games versus Brazil and Paraguay and an away game in Peru.
Liga Águila advances
After Round 11 in the Liga Águila it is the big teams from Medellín that dominate the table and are already almost qualified for the top eight.
Atlético Nacional leads the table and apart from a painful defeat in the Copa Libertadores against Barcelona (the other one) in Ecuador, they seem unbeatable. Without a standout performer, they look extremely efficient with both their best team and reserves. Their campaign was interrupted by the sudden resignation of successful club president Juan Carlos de la Cuesta. Former Aston Villa striker Juan Pablo Ángel was named as his possible replacement, but it is former sports minister Andrés Botero who was appointed for the job, aiming to extend Los Verdolagas' successful era that won them a second Copa Libertadores title.
Independiente Medellín is the only team that can keep up with Nacional, following closely. Despite a range of injuries in the front line, they are well clear of the rest of the table. Playmakers Christian Marrugo and Juan Fernando Quintero have been extremely important. Quintero is back in Colombia after trying his luck in Europe and the playmaker, who was heavily criticised on making a career in reggaetón music rather than focussing on his football, seems to have found his way up again, though an injury will keep him sidelined for most of April. The stain on Medellín's season so far has been the 0-3 home defeat against River Plate in their Copa Libertadores debut this year, but with five games to go, there is still hope for El Poderoso de la Montaña to make the next round in the Copa Libertadores.
There is a seven point gap between the two leading teams and those behind – a large group of teams in a fierce fight for the top eight. The numbers three and twelve are only separated by four points and three teams from Bogotá find themselves in that group.
Millonarios looked good after a few difficult games. The standout players have been on the left where winger Eliecer Quiñones and wingback Deiver Machado create plenty of danger. Quiñones sat out a 2-year doping ban in 2015 and 2016. Since his comeback, his career is on the up again. After a good season at Alianza Petrolera he earned a transfer to Millonarios where he has adapted well, seemingly without breaking a sweat. Though El Embajador looks strong, with only one point in the last three games, qualification is still far from certain.
The other giant from Bogotá is also struggling, despite a 1,008 minute long clean sheet from goalkeeper Leandro Castellanos. Manager Gustavo Costas opted for a 5-man defence, the same that served them well to get the title last year, but they didn't have enough power in the rest of the pitch. The 3-0 whitewash in the derby against Millonarios was the moment to change and it seems to have been proven right, as a week later that same Millonarios was beaten 2-1, but Costas isn't convinced yet and is rotating the systems. With only eight goals in 11 games, finding the net is clearly Santa Fe's problem.
Equidad have lost three players to anterior cruciate ligament ruptures already this year – the horrible injury that cost Falcao his World Cup 2014 participation. But despite the setbacks, Los Aseguradores remain in the top eight. On the right wing Diego Valoyes has his breakthrough season and creates a headache for plenty of left backs in the league.
Nacional and Medellín look a lot better than the rest and seem qualified for the season finale, but games are piling up. As for the other 18 teams, there is still plenty of football to be played.
---